THE TEAMS 2012




Mens Qualifying Teams 2012



| | | | |
| --- | --- | --- | --- |
| Belarus | Brazil | Egypt | Gabon |
| Great Britain | Honduras | Japan | Korea Republic |
| Mexico | Morocco | New Zealand | Oman or Senegal |
| Spain | Switzerland | United Arab Emirates | Uruguay |
Womens Qualifying Teams 2012
| | | | |
| --- | --- | --- | --- |
| Brazil | Cameroon | Canada | Colombia |
| France | Great Britain | Japan | Korea DPR |
| New Zealand | South Africa | Sweden | USA |
Men's Olympic Football Tournament
Group A: Great Britain, Senegal, UAE, Uruguay
Group B: Mexico, Korea Republic, Gabon, Switzerland
Group C: Brazil, Egypt, Belarus, New Zealand
Group D: Spain, Japan, Honduras, Morocco


Group D


Women's Olympic Football Tournament
Group E: Great Britain, New Zealand, Cameroon, Brazil
Group F: Japan, Canada, Sweden, South Africa
Group G: USA, France, Colombia, Korea DPR

Quarter-finals

| Match | Date - Time | Venue | | | Results | | |
| --- | --- | --- | --- | --- | --- | --- | --- |
| 19 | 03/08 12:00 | Glasgow | | 1F | - | 2G | |
| 20 | 03/08 14:30 | Newcastle | | 1G | - | 3EF | |
| 21 | 03/08 17:00 | Cardiff | | 2E | - | 2F | |
| 22 | 03/08 19:30 | Coventry | | 1E | - | 3FG | |
Semi-finals

| Match | Date - Time | Venue | | | Results | | |
| --- | --- | --- | --- | --- | --- | --- | --- |
| 23 | 06/08 17:00 | London | | W19 | - | W21 | |
| 24 | 06/08 19:45 | Manchester | | W22 | - | W20 | |
Bronze medal match

| Match | Date - Time | Venue | | | Results | | |
| --- | --- | --- | --- | --- | --- | --- | --- |
| 25 | 09/08 13:00 | Coventry | | L24 | - | L23 | |
Gold medal match

| Match | Date - Time | Venue | | | Results | | |
| --- | --- | --- | --- | --- | --- | --- | --- |
| 26 | 09/08 19:45 | London | | W24 | - | W23 | |
THE VENUES
CARDIFF
As well as being the capital of Wales, Cardiff is also home to more than a third of Welsh people, with an estimated 1.1m people living within the metropolitan area. It became a city in 1905, being granted the status by King Edward VII, but was only proclaimed the capital of Wales in 1955. Thanks to its vast population, Cardiff is the centre for the majority of Wales' political, commercial and cultural activities, with the Welsh Assembly being based in the city since its creation in 1998. The city's rich history saw it under the control of two of England's greatest invaders – the Romans and the Normans – who left their mark in the form of Cardiff Castle. It now remains much intact since being rebuilt almost 1000 years ago on the site of the original Roman structure. Attractions such as this, the country's National History Museum, and the impressive architecture around Cathays Park saw Cardiff pull in 14.6m visitors in 2009, making it the biggest tourist destination in Wales.


Cardiff's footballing pedigree has undergone something of a renaissance since the turn of the millennium. Cardiff City saw their heyday back in the 1920s, securing two FA Cup appearances – with one winners medal – and finishing as First Division runners-up. Having fluctuated throughout the leagues during the rest of the 20th century, Cardiff have been making progress in the Championship since 2003. This followed them dramatically securing promotion via the play-offs inside the Millennium Stadium, just a mile from their home ground, and have been moving towards Premier League promotion ever since. This game came in the midst of a plethora of top class football matches at the Millennium Stadium as, thanks to the closing of Wembley Stadium and its subsequent rebuilding in 2001, was the host of the FA Cup, League Cup and Football League play-off finals until April 2007. It is also the home of the Welsh national side.

Millennium Stadium
COVENTRY
With a population of more than 300,000, Coventry is one of the largest cities in Britain and has a cultural history to match. Made famous by the legendary tale of Lady Godiva, the city's central position in England has helped it become a considerable tourist attraction. Its most famous landmark is St Michael's Cathedral, which was badly damaged during the Second World War, prompting a new cathedral to be built alongside the ruins in the 1960s.

As well as the cathedral, the city has several museums and art galleries, including the world's largest display of British road transport. Modern theatres and arenas can also be found in Coventry and have played host to many famous names from the world of entertainment. With developments continuing all the time, Coventry is becoming a truly modern city and excellent transport links will help to ensure its success as a host venue.


City of Coventry Stadium


The main football club in the area is Coventry City, who play their home games at the City of Coventry Stadium. The club was formed in 1883 and were founder members of the Premier League in 1992. The team currently plays in the Championship having been relegated from the top flight in 2001. Attendances have remained admirably high since City's relegation and around 15,000 fans can be found at the stadium on match-days.

The club's sole major trophy was the FA Cup, which was won in 1987 in what has been acknowledged as one of the greatest finals of all time against Tottenham Hotspur. City's geographical rivals are Aston Villa, Birmingham City and Leicester City. Famous ex-players include Robbie Keane, Gary McAllister and Craig Bellamy. The Sky Blues - so called for their bright kit - moved to the current stadium from Highfield Road in 2005.

Ricoh Arena
GLASGOW
The Olympic Football Tournament's northernmost stop takes the action into the heart of Scotland, where Glasgow is sure to provide the warmest of welcomes. Famed for the friendliness of its people and a fierce passion for football, Scotland's largest city – the third-most populous in the UK – is sure to add its own unique flavour to the 2012 mix. Glasgow first came to prominence in the 18th century as a major transatlantic trading base and soon, as shipbuilding and heavy engineering flourished around the River Clyde, it became known as the 'Second City of the British Empire'. Tough times followed as many of these traditional industries declined, but recent decades have witnessed the city renewed and reborn. These days, Glasgow is renowned as one of Britain's premier destinations for shopping and socialising, and offers all this from within a half-hour drive of the awe-inspiring beauty of Loch Lomond, the Trossachs and beyond.



Hampden Park


Edinburgh may be Scotland's capital city, but there is no disputing Glasgow's status as the country's football heartland. The 'Old Firm' derby between Celtic and Rangers is world-renowned and, between them, these famous old clubs have won the Scottish championship on a staggering 95 occasions. Crowds of 60,000 and 50,000 respectively continue to pack out Celtic Park and Ibrox Stadium, while Hampden Park has held the European attendance record ever since 149,415 squeezed in to watch Scotland face England in 1937. The national stadium is also remembered for hosting arguably the greatest-ever European Cup final: Real Madrid's thrilling 7-3 win over Eintracht Frankfurt in 1960, which was watched by 127,621. The fact that Hampden, Celtic Park and Ibrox all sit within a four-mile radius provides a vivid physical demonstration of Glasgow's love affair with the beautiful game, and while the former no longer accommodates colossal, six-figure crowds, it's sure to provide the perfect venue for some thrilling Olympic action
.Hampden Park


LONDON
London is the capital of England and the United Kingdom, the largest metropolitan area in the Great Britain and the largest urban zone in the European Union. London has been a major settlement for two millennia, its history going back to its founding by the Romans, who called it Londinium. London's ancient core, the City of London, largely retains its square-mile medieval boundaries. However, since the 19th century, the name London has also referred to the metropolis developed around this core.

It is a leading global city, with strengths in the arts, commerce, education, entertainment, fashion, finance, healthcare, media, professional services, research and development, tourism and transport all contributing to its prominence. It is the world's largest financial centre alongside New York, has the largest city GDP in Europe and is home to the headquarters of more than 100 of Europe's 500 largest companies. It is also the most visited city in the world. In 2012 London will become the first city to host the Summer Olympics three times.



Wembley Stadium


There are few places more deserving of the words 'hallowed ground' to a football fan than Wembley Stadium. Demolished in 2002 to make way for a new state-of-the-art arena, it was a veritable museum of British sporting history and famous football moments. And, more than any other stadium in the world, to play at Wembley was understood to be something special - the pinnacle of being a footballer was to ply your trade beneath its majestic Twin Towers.

Now those much-loved towers have made way for a 133-metre arch, the symbol of the new Wembley, which opened in spring 2007 - seven years after English football said goodbye to the old stadium.

Whatever the future brings at the new 90,000-seat Wembley, for the rest of the world, playing in the Empire Stadium, as it was originally known, symbolised being closer to where the game was created. For the English, an inordinate number of memories were made on that expansive Wembley pitch. It has witnessed the England team at their best and worst and was the stage on which they joined the ranks of the select few nations to have won the FIFA World Cup™ in 1966.

The man who famously lifted the cup that celebrated 30th of July 1966 was Bobby Moore, who enjoyed more than his fair share of triumphs at the old ground. The great England defender also won the 1964 FA Cup and 1965 UEFA Cup Winners' Cup at Wembley, though in 1975 he was on the losing side for Fulham against his former side West Ham.

Fellow 1966 hero Bobby Charlton did at least as well as his captain, winning in addition the FA Cup in 1963 and the European Champion Clubs' Cup with the outstanding Manchester United team of 1968. Also in that side was Northern Ireland's greatest ever player George Best and famed Scottish marksman Dennis Law. On the other half of the pitch with Benfica was Eusebio, the legendary Portugal striker, who tasted defeat there not only in 1968 but also in the 1963 European Cup final and 1966 FIFA World Cup semi-final against the hosts.

Dutch legend Johan Cruyff thrilled and stunned over 90,000 supporters in Wembley at a 1977 friendly, which the Netherlands won 2-0. He also lifted a European Cup in the stadium as a player with Ajax in 1971 and a coach with Barcelona in 1992. Another fantastic foreigner to light up the Wembley pitch was 'The Galloping Major', Ferenc Puskas, who led Hungary in their 6-3 drubbing of England in what is surely one of the most celebrated and important friendly matches of all time. If you wanted to make a statement about football, Wembley was the best place to do it, and the 'Magical Magyars' of 1953 underlined both their greatness and England's naivety at the time.

The 'auld enemy' to the north, Scotland, were actually the first team to get the better of England at Wembley, which they did the second time the two sides met there in 1928. It was a rather notorious 5-1 hammering in fact, though England got their revenge two years later under the same towers with a 5-2 win of their own.

Wembley itself was almost as celebrated as the national team it housed, however, and domestic and European cups of all kinds were played out in the ground. The stadium hosted every FA Cup final from 1923 to 2000, every League Cup final from 1967 to 2000, as well as seven European finals (five in the European Cup and two in the Cup Winners' Cup).

Of all the great and glorious FA Cup finals, two that stand out prominently are the first, the 'White Horse" final of 1923, and the 'Matthews' final of 1953. Built to accommodate 127,000 people, the first FA Cup final reportedly saw close to a quarter of a million cram into the ground. Kick-off was delayed for 45 minutes as the pitch had to be cleared of supporters there to see Bolton take on West Ham. Among those restoring order were a mounted police officer, Constable George Scorey, and his distinctive white horse, Billy, who stood out in the throng. Bolton's first goal in a 2-0 success was scored while a West Ham player was still getting through the crowd after retrieving the ball for a throw-in.

Three decades later, one of England's most respected footballers, Sir Stanley Matthews was the star of the show in another match featuring Bolton. Matthews, then 38, was seeking an FA Cup winners' medal at the third attempt but Bolton seemed to have ruined that hope when they went 3-1 ahead. However, the 'Wizard of the Dribble' proceeded to tear apart the opposition and those in Wembley on that historic day would never stop talking about the way that Matthews' Blackpool came back to win 4-3.

Such recollections flood from Wembley unlike any other ground in the world, and because of England's significant place in the development of the beautiful game, their football memories have a collective magnetism for everyone else.
Wembley Stadium


MANCHESTER

Manchester is situated in the north-west of England, fringed by the Cheshire Plain to the south and the Pennines to the north and east. Although the recorded history of the city began with the civilian vicus associated with the Roman fort of Mamucium, which was established around AD 79, it began expanding at an astonishing rate around the turn of the 19th century as part of a process of unplanned urbanisation brought on by a boom in textile manufacture during the Industrial Revolution., becoming the United Kingdom's first industrialised city.

Manchester was the site of the world's first railway station, where scientists first split the atom and developed the first programmable computer. Thanks to bands such as Oasis, New Order and the Happy Mondays, it is known for its music scene as well as its footballing connections. Manchester was the host of the 2002 Commonwealth Games, and its sports clubs include two Premier League football teams; Manchester City and Manchester United. Manchester is the third-most visited city in the United Kingdom by foreign visitors and the most visited in England outside London.

Old Trafford


Old Trafford is the home of Premier League club Manchester United. With a capacity of 76,212 spectators, it has the second-largest capacity of any English football stadium after Wembley Stadium, the third-largest of any stadium in the United Kingdom, and the 11th largest in Europe.

The ground, given the nickname the Theatre of Dreams by Sir Bobby Charlton, has been United's permanent residence since 1910, with the exception of an eight-year absence from 1941 to 1949, following the bombing of the stadium during the Second World War. During this period, the club shared Maine Road with local rivals, Manchester City.

The stadium's current record attendance was recorded in 1939, when 76,962 spectators watched the FA Cup semi-final between Wolverhampton Wanderers and Grimsby Town.

The ground has frequently hosted FA Cup semi-final matches as a neutral venue and several England international fixtures while the new Wembley Stadium was under construction. It also hosted matches at the 1966 FIFA World Cup and UEFA Euro 1996, as well as the 2003 UEFA Champions League Final

Old Trafford Stadium.



NEWCASTLE UPON TYNE
Newcastle upon Tyne is a tourist-seducing city located in the metropolitan county of Tyne and Wear, in England's chilly north-east. Its inhabitants, who are distinguished for their passion for football and nightlife, and strong accents, number around 275,000 and are nicknamed Geordies. Newcastle is also renowned for hosting the Great North Run, the world's most-popular half-marathon, and boasting its own brand of beer, Newcastle Brown Ale.

The name Newcastle was adopted in 1080 when Robert Curthose, the son of William the Conqueror, erected a castle there. The city played a consequential role in the Industrial Revolution of the 19th century, and became of one of Britain's top coal mining and the world's most prolific ship building areas, though those industries have since entered decline. Newcastle has rich involvement with the arts, especially theatre, and is considered the best night spot in the UK by The Rough Guide. Many of its most popular bars and nightclubs are located in the Bigg Market and on the Quayside, a regally handsome area along the banks of the River Tyne.

St. James' Park
Geordies "live and breathe football" according to former England captain Alan Shearer. That, and the fact that the city has only one professional club, makes Newcastle United's fan-base vast and immensely passionate. Indeed, St James' Park, the third biggest stadium in the Premier League, is an incessant sell-out, and even during the Magpies' Championship-winning campaign of 2009/10, it attracted an average attendance of 43,000-plus, which easily broke the record for the English second flight.

Newcastle, founded in 1892, were among the most dominant sides in England before World War II, winning four league titles. And although they have failed to add to that tally thereafter, they did lift the FA Cup three times during the 1950s, the Inter-Cities Fairs Cup – a precursor to the UEFA Cup – in 1969, and finish runners-up to Manchester United twice in the Premier League during the 1990s, when the likes of Peter Beardsley, David Ginola, Faustino Asprilla, Les Ferdinand and Shearer, for whom Newcastle broke the world transfer record, established them as a revered thrill machine.

Newcastle share an intense rivalry with nearby Sunderland, while Tyneside, of which Newcastle upon Tyne is a conurbation, is distinguished for unearthing great footballers, including Jackie Milburn, Sir Bobby Charlton, Norman Hunter, Chris Waddle, Beardsley, Paul Gascoigne and Shearer.

St. James' Park


PREVIOUS WINNERS
Year
Host
Final
Third Place Match
Winner
Score
Runner-up
3rd Place
Score
4th Place
1900
Details
Paris

Upton Park

[

13

]


USFSA XI

Université de Bruxelles

[

13

]

only three clubs entered
1904
Details
St. Louis

Galt

[

14

]


Christian Brothers College

St. Rose Parish

[

14

]

only three clubs entered
1908
Details
London

Great Britain
2 – 0

Denmark

Netherlands
2 – 0

Sweden
1912
Details
Stockholm

Great Britain
4 – 2

Denmark

Netherlands
9 – 0

Finland
1920
Details
Antwerp

Belgium

[

15

]


Spain

Netherlands

[

15

]


France
1924
Details
Paris

Uruguay
3 – 0

Switzerland

Sweden
1 – 1
aet

Netherlands
Match replay: 3 – 1
1928
Details
Amsterdam

Uruguay
1 – 1
aet

Argentina

Italy
11 – 3

Egypt
Match replay: 2 – 1
1932
Los Angeles
No football tournament
1936
Details
Berlin

Italy
2 – 1
aet

Austria

Norway
3 – 2

Poland
1948
Details
London

Sweden
3 – 1

Yugoslavia

Denmark
5 – 3

Great Britain
1952
Details
Helsinki

Hungary
2 – 0

Yugoslavia

Sweden
2 – 0

West Germany
1956
Details
Melbourne

Soviet Union
1 – 0

Yugoslavia

Bulgaria
3 – 0

India
1960
Details
Rome

Yugoslavia
3 – 1

Denmark

Hungary
2 – 1

Italy
1964
Details
Tokyo

Hungary
2 – 1

Czechoslovakia

East Germany

[

10

]

3 – 1

United Arab Republic
1968
Details
Mexico City

Hungary
4 – 1

Bulgaria

Japan
2 – 0

Mexico
1972
Details
Munich

Poland
2 – 1

Hungary

Soviet Union
2 – 2

[

16

]


aet

East Germany
1976
Details
Montreal

East Germany
3 – 1

Poland

Soviet Union
2 – 0

Brazil
1980
Details
Moscow

Czechoslovakia
1 – 0

East Germany

Soviet Union
2 – 0

Yugoslavia
1984
Details
Los Angeles

France
2 – 0

Brazil

Yugoslavia
2 – 1

Italy
1988
Details
Seoul

Soviet Union
2 – 1
aet

Brazil

West Germany
3 – 0

Italy
1992
Details
Barcelona

Spain
3 – 2

Poland

Ghana
1 – 0

Australia
1996
Details
Atlanta

Nigeria
3 – 2

Argentina

Brazil
5 – 0

Portugal
2000
Details
Sydney

Cameroon
2 – 2
asdet

Spain

Chile
2 – 0

United States
5 – 3 on penalty shootout
2004
Details
Athens

Argentina
1 – 0

Paraguay

Italy
1 – 0

Iraq
2008
Details
Beijing

Argentina
1 – 0

Nigeria

Brazil
3 – 0

Belgium
2012
Details
London












2016
Details
Rio de Janeiro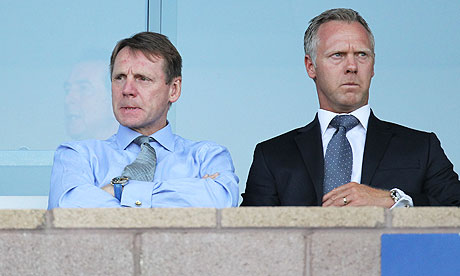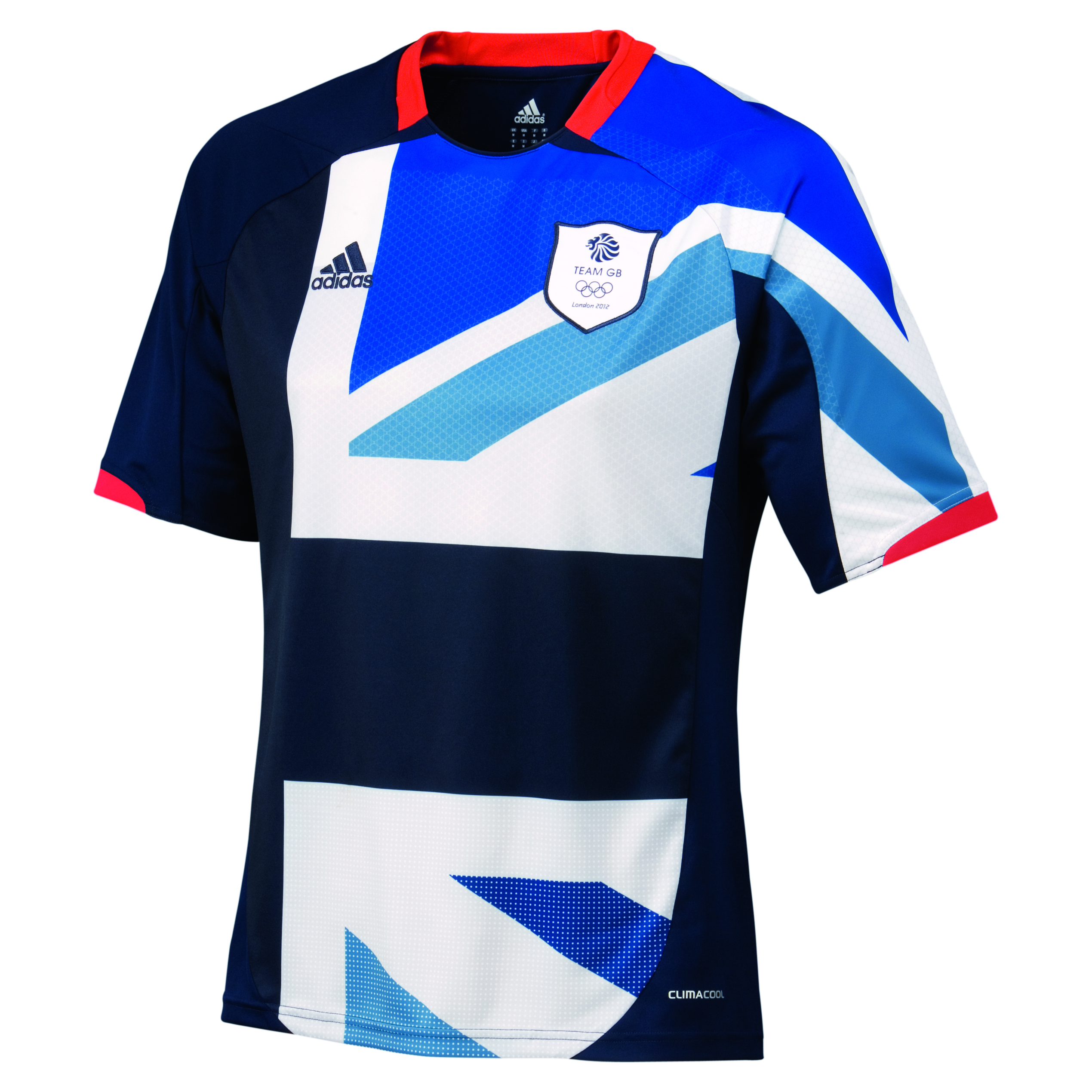 Great Britain and Ireland - now represented separately by Team Ireland and Team Great Britain - was one of three nations to play in the inaugural football tournament, winning their only match to take the first Olympic gold medal in football. They competed in the nine Olympics. In 1974 the FA abolished the distinction between "amateur" and "professional" footballers in England. This ended the practice of "shamateurism", where players claimed to be amateur but still got irregular payments from their clubs. At that time the Olympics were only open to amateur competitors, so the British Associations were no longer able to enter a football team. Also, Great Britain is not a member of FIFA and its athletes participate in international football competitions as members of the national teams of the home nations (England, Scotland, Wales and Northern Ireland), none of which have National Olympic Committees. As a result, Great Britain usually does not participate in Olympic qualifying tournaments.
Great Britain's Olympic football teams will play their group matches at Old Trafford, Wembley and the Millennium Stadium in 2012.
The men's team, led by Stuart Pearce, will play their three group fixtures in Manchester, London and Cardiff.
Hope Powell's women will play their first two group matches in Cardiff and the third in London.
TEAM GB GROUP FIXTURES
* MEN
* Old Trafford, 26 July
* Wembley, 29 July
* Millennium Stadium, 1 August
* WOMEN
* Millennium Stadium, 25 July
* Millennium Stadium, 28 July
* Wembley, 31 July
The men's team will begin their London 2012 campaign at Old Trafford on Thursday, 26 July, followed by Wembley Stadium on Sunday, 29 July and Cardiff's Millennium Stadium on Wednesday, 1 August.
The women's team will begin the tournament on Wednesday, 25 July - the first day of Olympic action - at the Millennium Stadium, followed by Saturday, 28 July at the same venue.
Their final group stage match will take place on Tuesday, 31 July at Wembley.