HEREFORDSHIRE

website: http:
www.merciatouristboard.org.uk
24 hour Hotline Tel: +44(0) 845 868 2810 Fax : +44(0) 845 862 1954
Click here to contact us
Facebook is suing a company called Teachbook
, which operates a social networking site for teachers, apparently because it has "book" in its name and "competes" with Facebook. Teachbook is described as "a professional community for teachers". Sounds like a threat to Facebook's existence doesn't it? Well we know of a book that predates Facebook and tells us all about
Herefordshire
. Yes "The Doomsdaybook! The Domesday Book was commissioned in December 1085 by William the Conqueror, who invaded England in 1066. The first draft was completed in August 1086 and contained records for 13,418 settlements in the English counties south of the rivers Ribble and Tees (the border with Scotland at the time). Read about Herefordshire in The Doomsday Book
Welcome to Mercia. Press Control+B to Bookmark this site for later reference.
The Comprehensive Website for the Ancient English Kingdom of Mercia

Mercia, sometimes spelled Mierce , was one of the kingdoms of the Anglo-Saxon heptarchy, in what is now the Midlands region of England, with its heart in the Trent valley and its tributary streams. This site shows places of Interest & Events in Herefordshire.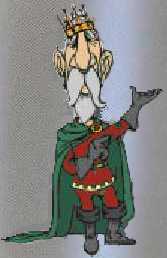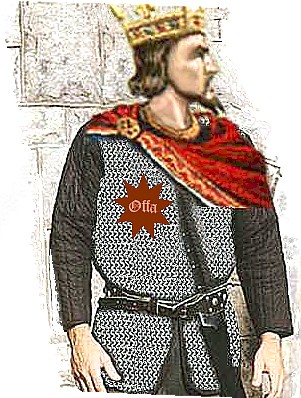 We try and include as many click throughs as possible. We do not charge for our services but would be obliged if the owners of the attraction sites would reciprocate by including our banner above and aim it at www.merciatouristboard.org.uk














I'm Sammy, Your Webmistress.




THE MERCIA TOURIST BOARD


Our Group

has

generated over 380 million visits to our sites since 1999, and this is your opportunity to participate in the success.

Join up with these leading UK advertising sites to maximise your website's viewing in Britain. Click on the appropriate banners or Links below.
THE SAXONS & ANGLES HAVE LANDED

The Angles & Saxons came here for a visit 1515 years ago and liked it so much they have stayed.

(All Our Sites are based on England's Anglo-Saxon Heritage)

According to sources such as the History of Bede, after the invasion of Britannia, the Angles split up and founded the kingdoms of the Nord Angelnen (Northumbria), Ost Angelnen (East Anglia), and the Mittlere Angelnen (Mercia). Confirmation is afforded by English and Danish traditions relating to two kings named Wermund and Offa of Angel, from whom the Mercian royal family claimed descent and whose exploits are connected with Angeln, Schleswig, and Rendsburg. Danish tradition has preserved record of two governors of Schleswig, father and son, in their service, Frowinus (Freawine) and Wigo (Wig), from whom the royal family of Wessex claimed descent. During the 5th century, the Anglii invaded Great Britain, after which time their name does not recur on the continent except in the title of Suevi Angili.
ANGLO-SAXON HEREFORDSHIRE


A map showing the probable
extent of initial
Anglo-Saxon settlement in the county. Showing that in the south the border between Celts and Saxons was formed by the river Wye.


After the departure of the Romans there seems to have been a downturn in trade and industry throughout

Herefordshire and the rest of Britain. After 325 AD no coins were minted in Britain and money was imported from the Continent, after the Romans left the importation of coins stopped and was not replaced by any British source, even though before the Romans had arrived many of the Celtic tribes had regularly produced their own coinage.

As a result of the collapse of the monetary system trade and industry would have suffered, without the coins to pay for items trade had to return to its old ways of bartering for goods with other items. This would have led to a decline in trade not only at a local level as without coinage the people of Britain could no longer trade with their neighbours on the Continent. As a result many industrial sites would have become disused and many of the urban centres which relied so heavily on trade for their existence would have been abandoned. The people of post-Roman Britain would have most likely returned to their self-sufficient farming techniques of pre-Roman Britain. This would have caused a migration of people from urban centres back into the rural areas.

It is also thought that climatic change may have had an effect on Britain in the early 6th century in which the global temperature dropped sharply. This theory is supported by evidence for dendro-climatology. The ring growth for the 530's and 540's shows a period of extremely cold weather (and hence poor growth) starting in 536. This would have caused crop failure and even starvtion. This may have meant a drop in population in Herefordshire in the 5th and 6th centuries and would have increased the practice of subsistnece farming as you would have struggled to feed yourself let alone have enough left over for trading. It is likely that the first Anglo-Saxons in Herefordshire found a somewhat less densely populated county than the Romans over 500 years before them. The smaller population, and the results of the warfare, diseases and economic collapse may have meant that the Anglo-Saxon job of invasion was made much easier.

The migration of Germanic tribes to Britain began in the 5th century (the date given for this is usually 449 AD) and the Anglo-Saxon settlement of Herefordshire represents the furthest push west of the invasion. It is hard to be certain of exact dates for Anglo-Saxon settlement as it would appear that the written word was not used by the Anglo-Saxons until the return of Christianity to Britain in 597AD.

It is likely that the Anglo-Saxon settlers of Herefordshire found some sort of heirarchical structure still in existence from when Britain was under Roman rule. At the top of the social scale would have been the British Princes and to support their leadership a warrior class and underpinning the higher classes a worker or servant population who would have most likely had to supply food and other goods as a type of tax. When the Anglo-Saxons arrived it was likely that the lower orders of society retained their social position as workers and providers as they posed no threat to the new administration. The warriors and leaders would have only retained their status in areas where the invasion was peaceful. If the Britons had opposed Anglo-Saxon arrival then they would have no doubt been stripped of their leader privileges to avoid any further attempts at undermining Saxon society. In Herefordshire the arrival of the earliest Anglo-Saxons did not, at first, lead to the wholesale colonisation of the county and two British districts, Archenfield and Ewias in the south-west remained primarily British in people, nature and law for a further 400 years. Archenfield had been incorporated in Herefordshire by 1086 and is surveyed in the Domesdy Survey of 1086, although it is listed as still having its own customs. Ewias was incorporated after Archenfield later in the 11th century.

A
Widget by Frixo Traffic Reports | View All Motorways


The Weather in Hereford is
B




To plan your journey by car or public transport click on to the Door-to-Door Journey Planner




Find local news, sport and entertainment near you with your local BBC Where I Live website. Choose your nearest location in Mercia

:

CLICK ON YOUR INTEREST

From humble origins in 1797, and a membership of just 100, the Three Counties Agricultural Society was established to promote agriculture, horticulture and food production in the counties of Herefordshire, Gloucestershire and Worcestershire.

This non profit-making charity now enjoys the respect of breeders and agriculturialists worldwide, boasting high profile sponsorship and fixed assets of around 1.6 million. It works closely with education providers to develop national curriculum-based projects for students and teachers throughout the region.

Its permanent Showground home sits at the foot of the magnificent Malvern Hills in a designated area of outstanding natural beauty. The 68 acre site extends to 300 acres of land including the 100 year old Langdale Wood.

The Showground is the venue for a whole host of prestigious events every year ranging from gardening, livestock and equestrian shows to arena concerts, fairs and rallies. In fact, it welcomes more than a million visitors annually!

It has well-maintained grounds, an internal road network, 10,000 square metres of covered space, an Equestrian Centre and parking for 20,000 vehicles.

Three Counties Showground, Malvern, Worcestershire WR13 6NW UK Tel: 01684 584900 Fax: 01684 584910
Book Tickets: 01684 584924 website: www.threecounties.co.uk/

| | | |
| --- | --- | --- |
| Friday 17 June 2016 | Three Counties Showground | Buy Tickets |
| Saturday 13 June 2016 | Three Counties Showground | Buy Tickets |
| Sunday 14 June 2016 | Three Counties Showground | Buy Tickets |

Please Click On To the Relevant Stable door


Details

Bromyard


The Tourist Information Centre is located in The Bromyard Centre, and provides information on accommodation, events, places to visit and places to eat.Open: All year.

Tourist Information Centre The Bromyard Centre, Cruxwell Street, Bromyard, Herefordshire HR7 4EB Tel: (01432) 260621 Fax: (01432) 383031
email: tourism@herefordshire.gov.uk


Hay-on-Wye

Local expertise and a range of booking services to help you find your way around the borderlands. Information and assistance; accommodation and attractions; places to eat; guides, maps, brochures; gifts and souvenirs; Open daily throughout the year.Easter to end of October 10.00 am to 1.00 pm 2.00 pm to 5.00 pm November to Easter 11.00 am to 1.00 pm 2.00 pm to 4.00 pm Closed at Christmas for two weeks.

Tourist Information Centre - Hay-on-Wye, Oxford Road, HAY-ON-WYE, Herefordshire, HR3 5DG
Tel: 01497 820144


Hereford


Located opposite Hereford Cathedral and next door to the famous Mappa Mundi and Chained Library, this recently refurbished centre now offers a large selection of unique local crafts and gifts. It also offers the opportunity of window space rental for promotional activities. Open: Monday - Saturday 9am - 5pm and Sundays during the Summer months.


Tourist Information Centre,1 King Street, Hereford
HR4 9BW Tel: (01432) 268430 Fax: (01432) 342662
E-mail: tic-hereford@herefordshire.gov.uk


Kington


Kington Tourist Information Centre is manned by an enthusiastic group of volunteers belonging to the Kington Tourist Group who provide information on Kington and the surrounding countryside. During the winter months the Tourist Information Centre is unmanned, however local information can be obtained from the Kington Tourist Information Centre web site using the link at the bottom of the page. Open: April - End of October 10am-1pm, 2pm-5pm.


Tourist Information Centre , 2 Mill Street, Kington
HR5 3BQ Tel: (01544) 230778
E-mail: contact@kingtontourist.fsnet.co.uk

Ledbury


Positioned opposite the Elizabeth Barratt Browning Institute and the 16th century Market House that stands in the heart of the picturesque market town. Ledbury Tourist Information Centre has a wide range of locally produced crafts for sale, which often feature in their attractive window displays. Open: Monday-Saturday 10am-5.00pm during the summer, with some Sunday opening, 10am-4pm during the winter.


Tourist Information Centre, 3 The Homend , Ledbury
HR8 1BN Tel: (01531) 636147 Fax: (01531) 634313
E-mail: tic-ledbury@herefordshire.gov.uk

Leominster


The centre is situated on the corner of Drapers Lane and Corn Square, where a weekly open-air market is held. Leominster similar to Ledbury offers a wide selection of locally produced arts and crafts, which regularly feature in their attractive window display. Open: 9.30am-5pm during Summer and 9.30am-4pm during Winter.


Tourist Information Centre, 1 Corn Square, Leominster HR6 8LR Tel: (01568) 616460
Fax: (01568) 615546
E-mail: tic-leominster@herefordshire.gov.uk

Queenswood


This seasonal centre is sited in Queenswood County Park where native Oakwoods can be seen and arboretum with 600 different varieties of trees. Queenswood is an ideal stopping off point between Hereford and Leominster and particularly appeals to school parties and groups as well as the individual traveller. During the winter the Tourist Information Centre reverts to a Tourist Information Point. Accommodation can be booked locally and information on the area can be obtained by using the Visit Herefordshire kiosk located in the centre. Open: April - End of December 11am-4pm, Winter 11am until dusk.


Tourist Information Centre, Queenswood Country Park , Dinmore Hill, Nr. Leominster , Herefordshire HR6 8LR Tel: (01568) 797842
email: queenswoodtic@herefordshire.gov.uk

Ross-on-Wye


This centre is housed in what was formerly the "Swan Hotel", now home to Herefordshire Council. It is a short walk from the tranquil River Wye and the Market Hall, which houses the Ross-on-Wye Heritage Centre. The Tourist Information Centre acts as an agent for National Express Coaches, where tickets and information on travel can be obtained. Open: Monday - Saturday 9.30am - 5.30pm during the Summer, 10.00am - 4.30pm during the Winter. Sundays and Bank Holidays during Summer 10am - 4pm.


Tourist Information Centre, Swan House, Edde Cross Street , Ross-on-Wye , HR9 7BZ
Tel: (01989) 562768 Fax: (01989) 565057
E-mail: tic-ross@herefordshire.gov.uk

Great British Heritage Pass
- Visit Britain with the Great British Heritage Pass - the best of British sightseeing and historic Britain for UK visitors. Get free entry to almost 600 British heritage tourist attractions around England, Scotland, Wales and Northern Ireland.

HEREFORDSHIRE


Click for Merciafm

Click for
Wyvernfm



ATTRACTION

PICTURE

ADDRESS


TEL/


FAX


All Saints


Rebuilt in 1715, the church suffered badly during the Civil War however the lower tower dates back to medieval times. Interesting features include a civic sword rest and chained bible which still remain. There is also a monument to the City's first Mayor, Richard Hurdman.




Deansway, Worcester, WR1 2JF
ALL SAINTS CLICK
Tel: 01905 25952


The Amazing Hedge Puzzle is just right for playing games with your friends and family, like hide and seek, tag, or even Kiss Chase! Will you rely on agility or stealth? The Museum of Mazes will surprise you - its hands on fun. Think you know how to solve mazes? Think again. A thousand years ago theywere solved by reading and feometry.Fantastic puzzles are available in our shop - and more. Will today be the day you pick up your first unicycle, or start to juggle? It's your chance to take home some puzzling fun and share it with your friends.Educational visits and calendar of special events.Open Easter school holiday until end of summer school holiday : daily 11.00 am to 5.00 pm (last entry)
September after the summer school holiday : daily 11.00 am to 5.00 pmOctober to Easter : daily 11.00 am to 4.00 pm




Symonds Yat, Ross-on-Wye, Herefordshire, HR9 6DA
E-mail: info@mazes.co.uk
AMAZING HEDGE CLICK

Tel/Fax: 01600 890360


Acton Beauchamp Roses

Small specialist nursery for rose fanatics!. Traditionally grown, tough, healthy roses - field-grown at our hilltop nursery with idyllic views of the Malvern Hills and Black Mountains. Species roses for natural gardens, Old Roses for fragrance, Shrub roses for difficult places, Ground-cover roses and Climbing roses. Informal display borders. Roses for sale in containers. Bare-root roses to order from November - March.




Acton Beauchamp Roses,Acton Beauchamp, BROMYARD, Herefordshire, WR6 5AE
ACTON BEAUCHAMP ROSES CLICK





01531 640433

Apple Store Gallery

Apple Store Gallery opened on May 1st, 2005. Located in the picturesque 'Arts & Crafts' village of Brockhampton between Hereford and Ross-on-Wye, it is not far from All Saints' Church, which is one of three thatched churches in the country attracting large numbers of visitors throughout the year. This gallery has a link with the church and features local artists and craft practitioners to help promote their work to local people and visitors. The Gallery with its website, is promoting the work of participating artists and forms part of a local arts trail linking with other artists' workshops and galleries.Artists working on-site, portfolios and electronic portfolio, workshops, a framing service and refreshments will, we hope, add to the enjoyable and stimulating experience for visitors.
The Gallery features solo or small group exhibitions together with paintings, drawings, prints and other works by twenty local artists, many of whom have shown their work both locally and nationally and are well known for their support of h.Art and the creative arts in the area generally.




Apple Store Gallery, c/o Lady Garden Cottage, Brockhampton, Herefordshire, HR1 4TQ
From Hereford: follow the B4224 to Fownhope. Turn right up Capler Lane following the brown signs for Brockhampton Church. The Gallery is signposted in the village. From Ross-on-Wye: follow B4224 through to How Caple and turn left just past the Falcon Guest House and follow the Gallery signs. The Gallery is located by the southern gate of Brockhampton Court Nursing Home.

email: applestoregall@aol.com

APPLE STORE GALLERY CLICK

01989 740313
Arthur's Stone


Arthur's Stone, is a burial chamber of the 'multi-chamber' variety of the Neolithic Period and dates somewhere between approximately 3700 to 2700 BC. The 'Neolithic Period' or 'New Stone Age' was the period of time during which people had begun to live in small communities and farm the land but had not yet discovered the use of metal. Tombs like this were used to bury the dead from such communities and many spanned the generations. With only simple stone tools available, the raising of the roof on Arthur's Stone must have been a considerable feat! The mound which once covered the tomb has now largely eroded away. The roof has partially collapsed and some of the stones were removed during the 19th Century, so it's not only inventing the 'Christmas Tree' that you can blame the Victorians for.The tomb is named Arthur's Stone because, according to folklore, it marks the spot of one of King Arthur's battles. This legend however dates from thousands of years after the stone tomb was erected.823 - There was a known battle in this area between the Saxon King Egbert and the Cornish Britons in 823AD. In Camelford a chantry chapel was established with the stipend for a priest, for masses to be said for the souls of the slain. (JIRC 1850: 39)1538 - This site was first recorded as being that of King Arthur's last battle by John Leland "By this ryner Arture fawght his last field yn token wherof the people fynd there, in plowing bones and harneys. (Joe Parsons pers. comm.)





Dorstone, Herefordshire HR3 6AX
Access: Signposted from the B4348, 8km east of Hay-on-Wye.




Aubrey Almshouses


The pretty timber-framed almshouses in Berrington Street were founded by a Mrs Mary Price, who bought property here with adjoining orchards in the 17th Century. Mrs Price endowed £200 for the provision of six dwellings for 'poor widows and single women of good character' – another stipulation was that the women should be at least 60 years old. Mrs Price died in 1638 and the present almshouses acquired their name from the granddaughter of one of her executors, who married Harcourt Aubrey.



Berrington Street, Hereford HR4 0BJ
AUBREY ALMSHOUSES CLICK



Barrett Browning Institute


Ledbury has been home for three famous poets, John MASEFIELD, William LANGLAND, and Elizabeth BARRETT-BROWING. Elizabeth was born in 1806 at Coxhoe Hall in Durham, and in 1809 her family moved to live at Hope End, just north of Ledbury. It was here where Elizabeth started writing her poetry, although she never returned after the family left in 1832, saying that to do so 'would be like seeking to bring together a plucked flower and its broken stalk'. The Institute, a memorial to her, is housed in the library building and is also home to a collection of books associated with the Dymock poets and John Masefield, who was Poet Laureate in 1930. The Barrett Browning Institute was built on the site of the old tannery and was opened in 1896 by Sir Henry Rider Haggard.





Bye Street, Ledbury, Herefordshire HR8 2AA



Tel:01531 632133

Belmont Abbey

Belmont Abbey, the home of a community of Benedictine monks, is set in extensive gardens. The Abbey Church was built as the pro-Cathedral for Wales in 1859 to the design of E W Pugin. Visitors are welcome to join the monks in their daily round of prayer. Refreshments are available at Hedley Lodge, originally the monastic guesthouse. Tearoom/restaurant available.




Belmont Abbey, Hereford, HR2 9RZTake the A465, Hereford-Abergavenny road from Hereford. After the 'Tesco' roundabout, take the first right and the Abbey entrance is on the left. Open all year Abbey Church: free
Gardens: by permission/donation
email: enquiries@belmontabbey.org.uk





01432 374747




nr Leominster, Herefordshire, HR6 0DW
E-mail: berrington@nationaltrust.org.uk
NATIONAL TRUST CLICK

Tel: 01568 615721 Fax: 01568 613263


Bishop's Meadow


The Bishop's Meadow is parkland in the centre of Hereford and is adjacent to the banks of the River Wye. The recreation facilities here include a number of hard tennis courts, a rounders pitch and a putting green. For the less energetic, it's only a short stroll to the Victoria footbridge and the popular Castle Green area of the city. Spot the Mappa Mundi tree carving – the famous medieval map, which is on exhibition near Hereford Cathedral.




Hereford HR1



Bishop's Palace


The Bishop's Palace in Hereford stands overlooking the water on the banks of the River Wye. The much-altered palace is situated to the south of the cathedral, and originally of the 12th Century. Built by William de Vere, its Great Hall measures 95 feet by 55 feet. The palace was used by the bishops, powerful marcher lords, as their main residence. The building today conceals its timber arcading, which was constructed on an immense scale, though this can be seen within the hinged Georgian pilasters




Hereford HR4 9BL



Black Friars Monastery


The Dominican Friars Monastery was founded around 1276 and was dissolved by Henry VIII. King Edward III was present when the church was consecrated as was his son, the Black Prince, and three Archbishops. The church stood on the South West side of the building. The refectory and the Priors House remain and are circa 1322. Additions made in the 17th century by Sir Thomas Coningsby of Hampton Court, Hereford were converted into a residence. The ruins were restored during the early 1960s.




Widemarsh Street, Hereford HR4 9HN



Broadfield Gardens and Vineyards


"Domesday manor house with surrounding 4 acres of old English gardens. A David Austin rose garden with 37 varieties, herbaceous borders, yew hedges, courtyards and old walled kitchen garden. Fourteen acres of vineyards. Wine-tasting. David Austin roses and plants for sale. Café/gift shop open daily. Sunday roast lunch. Catering for conferences, weddings and parties. Wine-tasting guided tours by arrangement." Open 10.00am to 4.30 pm-ish all year except Christmas/New Year







Broadfield Court Estate, Bowley Lane,
Bodenham, HEREFORD, HR1 3LG
email:info@broadfieldcourt.co.uk






01568 797483
Broadmoor Common Local Nature Reserve


This 35.65 acre site in Wye Valley Area of Outstanding Natural Beauty is designated a local nature reserve. The species rich grassland and woodland is managed appropriately for nature conservation in association with the local commoners.

On the minor road between Mordiford and Woolhope (next to Haugh Wood).





Woolhope
Herefordshire




Brockhampton Estate


Brockhampton Estate in Herefordshire is protected by the National Trust, and is a collection of superbly preserved medieval farm buildings around a 14th Century moated manor house. There is also a crooked gatehouse and an enchanting ruin of a Norman chapel, and the surrounding grounds and woodlands provide miles of peaceful walks and trails.




Greenfields,
Bringsty,
Herefordshire,
WR6 5TB

Tel: 01885 482077

Bromyard


a delightful market town with a Teddy bear museum, Wildlife Gallery, Norman Church and a Heritage Centre offer an interesting insight of the of the past.At

Bromyard

, you can see rural England at its best. Traditional countryside events, such as

BromyardBromyard

Folk Festival in September are held annually. Nearby is

Brockhampton Estate

where you can enjoy walks through miles of park and woodland, home to a rich variety of wildlife and the chance to visit a medieval moated manor house.

Steam Gala in July and




Tourist Information Centre The Bromyard Centre, Cruxwell Street, Bromyard, Herefordshire HR7 4EB
email: tourism@herefordshire.gov.uk

Tel: (01432) 260621 Fax: (01432) 383031

Bromyard Heritage Centre


The Heritage Centre is a short walk from Bromyard town centre and is a museum which is dedicated to hops and hop picking. The displays tell the history of hop growing through the seasons and include life-size scenes from hop picking life along with many early tools and artefacts. There are workshops for children, which take place during the school holidays. The displays are on the ground floor and accessible to wheelchair users. Admission is free.




Rowberry Street, Bromyard,
Herefordshire HR7 4DU



Tel: 01432 260692


Bromyard Pottery

Pottery workshops for all abilities and ages on Bromyard Downs, an area of outstanding natural beauty. You can book as an individual or as a group, also special occasions like hen and birthday parties or as a holiday a holiday activity





3 Linton Villas, Bromyard Downs, HR7 4QJ
email:jonathan@bromyardpottery.co.uk



07976 725320
01885 483004
Butcher Row House and Folk Museum


The timber-framed Butcher Row House, which until 1830 had been part of a row of 15 burgage houses and shops, was once sited in the middle of Ledbury High Street. The earliest reference to it was as a shop in 1468. It is now home to the Folk Museum displaying objects of local history including a collection of musical instruments, from a hurdy-gurdy to a Tibetan pipe made from a thigh bone, and reproduction helmets and breastplates as worn in the Battle of Ledbury in 1645. Admission is free.





Burgage Hall, Church Lane,
Ledbury, Herefordshire HR8 1DW



Tel:01531 632040


A typical squire's house built around the surprising survival of a 14th Century Great Hall. The east front was re-designed by Sir Clough Williams-Ellis in 1912. A display of costumes, natural history specimens and working model fairground. An archaelogical dig is in process as well. Pick your own soft fruit in season. Organised parties by arrangement only - minimum 12..




Eardisland, Leominster, Herefordshire, HR6 9DN
Signposted 5 miles west of Leominster on A44.

E-mail: helenjsimpson@hotmail.com

Tel: 01544 388231


Capler Camp, near Fownhope, is an iron-age hill fort with a viewpoint overlooking the river. Just one of many stunning views in the Herefordshire and surrounding areas. Please feel free to visit the website above for similar attractions.




Brockhampton, Herefordshire
E-mail: office@wyevalleyaonb.org.uk
CAPIER VIEW CLICK

Tel: 01600 713977 Fax: 01600 772051

Castle Cliffe


Castle Cliffe, built largely by William Fitz Osbern, started life as the medieval water-gate of Hereford Castle. Its sandstone walls are five feet thick and would have formed a vital part of the castle's fortifications. In the 13th Century, visitors to the castle who were arriving by boat would have used an archway to enter the grounds, and this is still visible on the exterior of Castle Cliffe – now a window. The water-gate has also served time as the city's Bridewell (a prison) and the governor's dwelling.




Quay Street, Hereford H41 2NH




Castle Pool


The Castle Pool once formed part of the moat which surrounded Hereford Castle. William Fitz-Osborn built the 11th Century motte and bailey castle to defend the city from Welsh lords such as Owain Glyndwr. The castle has long disappeared, and only the original layout is now visible, with the north and east ramparts around 20 feet high, but the moat remains a scheduled ancient monument of significant importance. Today, what is left of the moat forms a duck pond and is one of Hereford's most popular open spaces.




Cantilupe Street, Hereford HRI 2NU



Church Lane, Ledbury


The famous Church Lane in Ledbury has been the scene of many period films and television appearances. The numerous black and white buildings with their overhanging storeys line the narrow cobbled walkway, which leads up to St Michael and All Angels Church. Almost all the buildings here are 16th Century and include shops, an inn, eateries and a specialist chocolate shop. A 16th Century painted room, depicting Tudor knot gardens was uncovered in 1988 in what is now Ledbury Registry Office.




Ledbury, Herefordshire HR8




Churchill Gardens


Churchill Gardens is a large park which has the most spectacular views over the city of Hereford as well as the Welsh borderlands. It is an unspoilt and often quiet area to visit, with benches dotted about the gardens making it suitable for picnicking. There is a fragrant garden containing plants known for their aromatic traits and the mini arboretum is a popular place for casual strollers as well as dog walkers. There's a car park nearby at Venns Lane.



Venns Lane, Hereford HR1 1DE




At the Cider Museum in Hereford you can learn all about the traditional way apples were turned into cider. In the reconstructed cider-house, see the cider-making exhibits, used on farms up to 300 years ago. Then take a look at the presses, Vat House and 19th Century bottling machinery. Visit the Champagne Cider cellars where a fermentation process was first used in 1905. And then watch the distillation process and sample some of the products.




21 Ryelands Street, Hereford, Herefordshire, HR4 0LW
E-mail: enquiries@cidermuseum.co.uk
CIDER MUSEUM CLICK

Tel: 01432 354207 Fax: 01432 371641

Clifford Castle (ruin)


Following the Norman Conquest, certain nobles who had accompanied William of Normandy to England were granted lands in the Welsh borders. The area of these lands was not detailed – the official view was that 'they could hold what might be won at the point of a sword'.

The intention was to form a line of defensive positions, both to hold the area for these 'Marcher' Lords, and to serve as bases for future conquest of the Welsh. Castles were built all along the borders, of which Clifford Castle was one, the others being at Wigmore, Ewyas Harold, Monmouth and Chepstow.Built in 1070 on a cliff above the River Wye. It was last used in the 15th century and has fallen into ruinsClifford lies in the bend of the River Wye between Hay-on-Wye and Bredwardine, and is located mainly on and around a headland looking over the river. .





Clifford
Hereford
Herefordshire
HR3 5EU
CLIFFORD CASTLE CLICK

Tel: 01497 831798

Coddington Vineyard and Gardens


Lying west of the Malvern Hills in Herefordshire (in the middle of England), Coddington vineyard is one of the smaller commercial vineyards in the UK: it is quite literally a back-garden vineyard. Until recently winemaking took place off-site, but in the last few years a small winery has been built, so owners Denis and Ann Savage now have total control over the wines. Four grape varieties are grown: Bacchus, Kerner, Ortega and Pinot Gris. The wines are of a uniformly high standard.




Coddington
Ledbury
Herefordshire
HR8 1JJ |

Tel: 01531 640668
Fax: 01531 640668


Court Farm & Leisure - Tillington

Court Farm Mountain Boarding Centre is situated in beautiful countryside just three miles north of Hereford. It is the first official Maxtrak Centre in the county and provides an excellent venue for mountain boarders of any ability. The Centre is well equipped with every necessary facility including a large car park and refreshments. Plus our farm shop, offering top quality fresh fruit, vegetables and meat, plant centre, coffee shop, animal corner, childrens' play area and fishing with two well stocked carp pools all within walking distance of the mountain board slopes. Don't worry about the gear - all the latest mountain boards and safety kit are included.Both shop and mountain boarding are open April to October - fishing all year. Farm Shop Opening Times
Approx May to the end of October9.30 - 6.00 daily. Closing times vary early and late in season.





Tillington, Nr. Hereford, Herefordshire, HR4 8LG
From Hereford, follow signs for Leominster A49. At the 'Beefeater Roundabout' take first left, at next traffic lights go straight across. Next right is Tillington Road. Then, after the school, turn right by business park. The farm drive is 100 yds down on the right hand side.
Email: wainhouse@onetel.net.uk
COURT FARM CLICK



01432 760271

Croft Castle is an imposing country house containing fine Georgian interiors and furniture, and with family connections dating back to the Norman Conquest. There are restored walled gardens and a park with a magnificent avenue of ancient Spanish chestnuts and panoramas across the once turbulent border country. The Iron Age hill-fort at nearby Croft Ambrey commands views over 14 of the old counties.




Leominster, Herefordshire, HR6 9PW
E-mail: croft@smtp.ntrust.org.uk
NATIONAL TRUST CLICK

Tel: 01568 780246


Dore Abbey

12th Century Cistercian Abbey used as a church. Wonderful architecture, wall-paintings and carvings. Open all year 9.00 am to dusk. Mobile wooden ramps for wheelchair access. Public telephone and bar meals nearby. Wide roadside verges afford easy parking. June Music Festival, August Welsh Male Choir and many other concerts. Open all the time 9.00 am till dusk





Abbey Dore, HR2 0AD
Abbeydore is on B4347 between Pontrilas and Hay-0n-Wye. Turn off the A465 at Wormbridge or Pontrilas at Brown Tourism signpost. From Hay, follow B4348 and follow the Brown Tourism signpost at Vowchurch.
DORE ABBEY CLICK



01981 570251

A cider shop selling a range of bottles and draft ciders available in gallon demijohns or in your own containers.Dunkertons have made organic cider and perry to Soil Association stanndards since 1988. They were the first in Herefordshire. Using a traditional press and mill, circa 1930, the cider is made to extremely high standards using time honoured methods.




Pembridge, Leominster, Herefordshire, HR6 9ED
E-mail: enquiries@dunkertons.co.uk
DUNKERTONS CLI CK

Tel: 01544 388653 Fax: 01544 388654


Fairytale Georgian Castle dramatically situated in the Malvern Hills. Set in an area of outstanding natural beauty and surrounded by a deer park, arboretum and lake. Beautifully restored interiors contain medieval armour, tapestries and Italian fine art. Eastnor Castle is all about trees, particularly conifers. The Arboretum planted by Lord Somers from 1852 to 1883 is now mature, and full of champion specimens. Many are rare, including a tall American Beech, (Fagus gradifolia) and an enormous Red Hickory (Carya ovalis). New last year : Tree trail (£1.00)Children's funsheets, adventure playground, assault course, Knight's maze, lakeside and woodland walks and special events. The castle can also be hired for exclusive business and private events.


Eastnor, Ledbury, Herefordshire, HR8 1RL
E-mail: enquiries@eastnorcastle.com
EASTNOR CASTLE CLICK
Tel: 01531 633160 Fax: 01531 631776


Eastnor Pottery

Regular weekend potters wheel and clay workshops for individuals and groups. Special events include hen parties, corporate team building and other away days. School holiday and birthday party sessions available for children. Home of the Flying Potter - let us come to you.Fantastic clay workshops designed for aspiring potters of all ages and abilities. Learn to throw a pot on the potters wheel. Sample a whole range of amazing techniques. Discover hidden talents. The positive and inclusive nature of the tuition means everybody achieves amazing results. Perfect stress relieving activity, working with clay engages mind, body and soul. Participants are so absorbed there is little capacity to dwell on anything else. Expert tuition and small friendly groups ensure plenty of individual attention and guidance. Sessions designed for complete beginners, improvers and advanced pot makers. Weekend, weekday and evenings available all year round.





Home Farm, Eastnor, Ledbury, HR8 1RD
Eastnor Pottery is situated on the country estate of Eastnor Castle, close to the Malvern Hills. Eastnor is two miles east of Ledbury on the A438. Once in the village, follow the signs for the pottery. Home of the Flying Potter - let us come to you.
Email:eastnor.pottery@ukonline.co.uk

EASTNOR POTTERY CLICK



01531 633886

Edward Elgar Statue

This life-size bronze statue of Edward Elgar, complete with his beloved Sunbeam bicycle, stands in the north-east of Hereford Cathedral Close. The sculptor, Jemma Pearson undertook extensive research into the composer's life, his work and his interests before beginning work on the statue. Edward Elgar lived in Hereford from 1904 to 1911 and it was while he was here that he composed some of his finest work and achieved widespread recognition. The statue was unveiled in September 2005.




Cathedral Close, Hereford HR1 2NG




Fairytaleland is an enthralling place for children all year round, with seasonal changes, including Easter Bunnies Egg hunt quiz, whilst Splendours of the Orient is a oriental centre specialising in exclusive conservatory, lacquered and hand carved furniture, beautiful oriental giftware feng shui accessories, water features and more.




Jubilee Park, Symonds Yat,
Ross-on-Wye, Herefordshire, HR9 6DA


Tel: 01600 890668 Fax: 01600 890471


Wine Merchant of the Year for Central England

The Vineyard sits on 8 acres of tranquil Herefordshire countryside and was first planted in 1985 with Huxelrebe, Kerner, Madeleine Angevine and Seyal Blanc which in recent years have produced excellent medium, dry and sparkling white wines. Two reds, Rondo and Regent, were planted in 2004 and we are looking forward to their first harvest in 2007. The Vineyard Café provides wine tasting and light meals from local produce. Open Wednesday to Sunday 12 noon to 5 pm.



Longworth Lane, Bartestree,
Hereford, Herefordshire, HR1 4BX
Email: marielouisecrilly@hotmail.com www
FOUR FOXES CLICK


Tel/Fax: 01432 850065


Frome Valley Vineyard


Surrounded by Herefordshire's hopyards and cider orchards, we grow white and red grapes in four acres of vineyard. Taste our wines in the winery; tour the vineyard; visit our model vineyard. Groups by arrangement
Open from April to October from Wednesday to Sunday at 11.30 am to 5.00 pm. Other times by arrangement




Paunton Court, Bishops Frome, Herefordshire, WR6 5BJ
Brown tourism signs from A4103 (Frome Hill) and A465 (Bromyard). Off B4214
email:jeannie@fromewine.co.uk




01885 490768

Galanthus Gallery & Cafe


See art, love art, buy art ... set in a beautifully converted barn, Galanthus Gallery shows the very best in contemporary art including painting, sculpture, ceramics, glass and jewellery, in exhibitions that change monthly. In our light, airy cafe, try out delicious lunches and irresistible cakes, made using fresh local ingredients - or simply linger over coffee and a newspaper in our sunny courtyard.There is plenty of parking and the building and grounds are wheelchair accessible.Open 10.00 am - 5.00 pm, six days a week. Closed on Wednesdays.

www.galanthusgallery.com



Wormbridge, Herefordshire, HR2 9DH
Galanthus Gallery & Cafe is in Wormbridge on the A465 main road between Hereford and Abergavenny, about 8 miles from Hereford. There is plenty of off-road parking.
info@galanthusgallery.com

GALANTHUS GALLERY CLICK



01981 570506




Goodrich, Ross-on-Wye, Herefordshire, HR9 6HY
E-mail: customers@english-heritage.org.uk
ENGLISH HERITAGE CLICK

Tel: 01600 890538


Grange Court


This carved black and white timber building was formerly a Market House built in 1633 by the King's carpenter, John Abel. It once stood at the junction of Broad Street until an Act of Parliament around 1852 decreed it a traffic obstruction. It was sold to Mr Arkwright, of the Spinning Jenny family as a private residence and moved to its present location in 1855. When it came up for auction in 1939, the council bought it for Council Offices to prevent its sale and export to an American buyer.



Pinsley Road, Leominster, Herefordshire HR6 8NP



Hay-on-Wye


The town of Hay-on-Wye lies on three borders. The national boundary with England, and the county boundaries of Brecknockshire and Radnorshire run through the town. Typically of Hay, the county boundary is marked by the famous River Wye, while the national boundary is hidden away, marked by the Dulais Brook which trickles down the valley a hundred yards or so away from the remains of the old Town Wall. The third boundary is that with the Brecon Beacons National Park, in whose corner Hay sits.The town has always held an important place in the region, being on the road to Brecon, once the most important town for miles around. Because of this it has a history of coaching inns and pubs, and the tradition of offering food and lodging to travellers continues with accommodation and cuisine being among the best on offer in Britain.




Tourist Information Centre - Hay-on-Wye, Oxford Road, HAY-ON-WYE, Herefordshire, HR3 5DGHAY ON WYE CLICK


01497 820144
Hellen's Manor


Hellens was founded in the 13th century and there are additions from Tudor and Stuart times. The house has connections with the Black Prince, Queen Mary and the Civil War. There are some fine furniture and pictures in the period rooms. The house is situated in pleasant grounds with gardens, ponds and trees, a knot garden and a newly-planted labyrinth.Hellens is open to the public from Easter Sundayto 30th September on Wed, Thurs, Sun and Bank Holidays, for guided tours only at 2.00, 3.00 and 4.00 pm. Groups and schools at other times by appointment.




Much Marcle, HR8 2LY
From the A449 Ledbury-Ross road, turn onto the B4024 and Hellens is signposted on the lefthand side.


Email: info@hellensmanor.com





01531 660504
Hereford


Hereford is the livestock and agricultural centre for Herefordshire and neighbouring mid-Wales. The characteristic red soil and the climate of the county lends itself to grass production, becoming the home ground of the internationally renowned beef breed of "white face" Hereford cattle. Benjamin Tomkins, who inherited a bull calf and a cow from his father's estate in 1723, founded the Hereford breed approximately two and a half centuries ago. Livestock and general market each Saturday, open market every Saturday and a Farmer's Market on the third Thursday in the month 9.00 am to 2.00 pm. Early closing day : Thursday

Hereford is the Cathedral City with the relaxed atmosphere of a country market town. Its origin dates back to Saxon times and today visitors delight in the harmony of a rich heritage and modern facilities. A historic centre of international importance, the magnificent Hereford Cathedra

l

hosts Europe's oldest Music Festival every three years- The Three Choirs Festival





Tourist Information Centre,1 King Street, Hereford
HR4 9BW
In the centre of Hereford, on the corner of Broad Street and King Street, opposite the Cathedral
E-mail: tic-hereford@herefordshire.gov.uk

Tel: (01432) 268430 Fax: (01432) 342662


Hereford Cathedral houses the largest pre 15th Century map in the world – the Mappa Mundi. Drawn on vellum and dated to 1300, the author was Richard of Haldingham. Containing drawings of plants, animals, towns and cities the map gives us a glimpse into the medieval world. Also housed in the Cathedral is the Chained Library – a unique example of 17th Century books secured by chains allowing the books to be read but not removed.




Cathedral Office, 1A Cathedral Close, Hereford, Herefordshire, HR1 2NG
HEREFORD CATHEDRAL CLICK

Tel: 01432 374200 Fax: 01432 374220


The building which houses Hereford Museum and Art Gallery is Victorian gothic and has been used to exhibit local historic artefacts since 1874. The wall of the stairway leading up to the museum holds a Roman mosaic, found at Kenchester. The display cases in the downstairs foyer are changed regularly and the main museum has hands-on exhibits for all ages. Presentations on view in the art gallery change every six to eight weeks. There is wheelchair access from the library on the ground floor.




Broad Street, Hereford, Herefordshire, HR4 9AU
E-mail: herefordmuseums@herefordshire.gov.uk
HEREFORD MUSEUM CLICK

Tel: 01432 260692 Fax: 01432 342492


The Herefordshire Light Infantry Museum tells the story of the Herefordshire Light Infantry in campaigns such as Galipoli, Egypt and Palestine. It also describes their inception as the Herefordshire Rifle Volunteers raised in 1860, and in modern times, their involvement in the arrest of Admiral Doenitz at the end of World War 2.Guide dogs permitted Disabled status: level 2
Admission: free Opening Times: By appointment only




TA Centre, Harold Street, Hereford, Herefordshire, HR1 2QX
On the A438, leaving the Hereford ring road towards Ledbury, turn onto the B4224 to Fownhope & Newent (Eign Road). Take the first turning right and turn right or left at the t-junction into Harold Street.


Tel: 01432 359917

Hereford Treasure Hunt


No prior knowledge of Hereford is required as all clues are solved by observation. Both young and old will be fascinated whilst getting out for a couple of hours seeing the sites and solving the clues. Children will enjoy beating adults to solve the clues! We even supply a map just in case you get lost. The answers are at the back of the book so you can check any unsolved ones before you leave.The hunt starts at the Tourist Information Centre , King Street, Hereford, HR4 9BW.From Hereford or just visiting, you will be surprised at how much you walk past without even noticing. We so often walk around blinkered without appreciating the great features which make our towns and cities fabulous. By following our hunt these things will be highlighted rather than hidden away. Our Hereford treasure hunt packs contain all the necessary elements for you need including maps, clues, answer sheet, and tips on how to get things going.





Local stockists of single hunts

Waterstones—Hereford





Holy Trinity Church


The Victorian Holy Trinity Church in Hereford was erected in 1885. The nave was built using the 13th Century church of the Nativity of the Blessed Virgin Mary in Madley as a base for the design – the use of Bath stone being the only example in the diocese. The attractive chancel screen was dedicated in 1930 and the organ pipes, from the original instrument by Eustache Ingram, are also ornately decorated. The glass in the Lady Chapel is worthy of note, depicting the Madonna and child and made 1950.




Whitecross Road, Hereford HR4 0DU



HP Bulmer Drinks Limited


Bulmers is the worlds largest cidermaker.The company was founded in Hereford, England in 1887 by Percy Bulmer, the son of a local clergyman.Percy made just 4000 gallons that first year. Now, Bulmers makes 65% of the five million hectolitres of cider sold annually in the UK.Cider remains the 'core' of the Bulmers business, its main brands, Strongbow, Woodpecker and Scrumpy Jack, are all market leaders.Bulmers cider can be found worldwide and Strongbow is sold across Europe, Scandanavia, USA, Australasia and the Far East.




The Cider Mills Plough Lane, Hereford, HR4 0LE
Email:lmti@bulmer.com

BULMER CLICK

Tel: 01432 352000
Fax: 01432 352084

Kentchurch Court


Kentchurch Court, Herefordshire, is a stately home that has been in the

Scudamore family

for over 1,000 years. Surrounded by a deer park that dates back to the Knights Templars, the house lies at the heart of an estate spreading over 5,000 acres.Kentchurch Court nestles under Garway Hill in the Monnow Valley, tucked away in the once turbulent border country between England and Wales. The present owners are Mr and Mrs John Lucas-Scudamore.



Pontrilas
Hereford HR2 0DB
KENTCHURCH COURT CLICK

Tel:01981 240 228
Fax: 01981 240 114

Kingfisher Cruises


Symonds Yat is world famous for its natural river scenery. The river winds its way through Symonds Yat gorge and village, dividing it into East and West. Our river trips, which start from Symonds Yat East and last around 40 minutes, start at 11.00 am. Full commentary telling of the natural beauty and history of the area is provided by the captain, whose family have been in the business for four generations. Light refreshments available. Evening trips with bar and buffet for parties can be arranged. The Kingfisher seats 32 and the Wye Pride seats 50. Open from March to the end of October.




Wye Rapids Cottage, Symonds Yat West,
ROSS-ON-WYE, Herefordshire, HR9 6BL
Leave the A40 (Ross-on-Wye - Monmouth) at the Little Chef. Follow the brown tourism signs to Kingfisher Cruises at Symonds Yat East.

email: rivertrip@supanet.com



07831 297672
01600 891063
Kington


Kington, a small historic, market town on the English Welsh border mentioned as 'Chingtune' in the Domesday Book is a natural focus for walkers. To the north, Offa's Dyke Path and the Mortimer Trail bounder the beautiful scenery of Mortimer country. Offa's Dyke Path continues to the south, with the Black Mountains and the River Dore on either side of the splendid walking country of the Golden Valley, connecting with the Wye Valley Walk in the book town of Hay-on-Wye.Market Days: Livestock on Thursday, General market on Tuesday and WI Market at the Baptist Church Hall on Friday morning 10.00 am to noon.Coaches: Drop-off point at Mill Street Car Park and street parking along Mill Street.Early Closing: WednesdayBus Stop: Mill Street Car Park





Tourist Information Centre , 2 Mill Street, Kington
HR5 3BQ Tel: (01544) 230778
E-mail: contact@kingtontourist.fsnet.co.uk

Tel: (01544) 230778


Kington Museum


displays the history of Kington from Roman times to the present day. The exhibition focuses on domestic bygones and is changed annually. The museum also has an elephant, the legacy of a time when circuses with exotic animals travelled the country. Find out for yourself.Guide dogs permitted
Disabled status: Level 3 Admission: free Opening times: April - September, 10.30 am to 4.00 pm



Mill Street, Kington, HR5 3DL
In the centre of Kington, opposite the Burton Hotel




01544 231486

Kinnersley Castle hosts events to help with the upkeep of this historic building, which dates back to Norman times.

Kinnersley Castle is a family home, not a business, and the events we host cover areas that coincide with our own interests and beliefs. Proceeds from these events are seen as a contribution by those who enjoy visiting us towards the upkeep of a property in constant need of love, maintenance and improvement.Family members are 'hands-on' with the running of the building. To help you get in touch with the right person we have listed our specific responsibilities and contact details. If you are interested in holding your own event at the Castle do also check the private bookings section to get a feel for what sort of things happen here.




Kinnersley, Herefordshire, HR3 6QF
E-mail: kate@kinnersley.com
KINNERSLEY CASTLE CLICK
Tel: 01544 327507


Lawton Hall Herbs

Our specialist herb nursery offers an extensive range of culinary, medicinal and aromatic herbs. See them on display in the delightful herb garden, a mix of formal design and informal planting, set against the high beech hedges and lawns of Lawton Hall. Fragrant plants abound, attracting a host of bees and butterflies - a herb garden to delight your senses. Entrance to the nursery is through traditional farmyard buildings. An old hop-kiln provides the setting for a small shop, offering a variety of herbal gifts, including home-made pot pourri and herbal garlands. A warm and friendly welcome and helpful advice await you. Refreshments available. Disabled visitors welcome but there are many gravel paths which would prove difficult. Dogs are permitted.Open Easter to mid-October, 10.30 am - 5.30 pm Closed on Tuesdays.Admission: Nursery free.





Lawton Hall, Eardisland, Nr. Leominster, HR6 9AX
From Leominster follow A44 west. Fork right onto B4520, continue 2 1/2 miles to Lawton. We are on the left.
herbs@lawtonhall.co.uk
LAWTON HALL HERBS CLICK



01568 709215
Ledbury


Ledbury is a picturesque market town, situated on the eastern side of Herefordshire, close to the Malvern Hills.
With easy access to the motorway network and main line railway, this is an ideal location from which to explore Herefordshire and the surrounding area. Well known for its black and white architecture, this lively market town has achieved the Gold Award in the Heart of England Region section of the Britain in Bloom competition in 2005. Ledbury has a wealth of individual shops, selling high quality products and offering a friendly service, together with exciting local craftspeople.Gold Award in the Britain in Bloom Medium-sized Town CategoryGeneral market : Tuesday & Saturday Livestock market : Wednesday





Tourist Information Centre, 3 The Homend , Ledbury
HR8 1BN
E-mail: tic-ledbury@herefordshire.gov.uk

Tel: (01531) 636147 Fax: (01531) 634313

Ledbury Heritage Centre


Ledbury Heritage Centre, with its overhanging first floor, was built about 1480 and was probably first used as a Guildhall. In the 17th Century, the Latin Grammar School moved here, with the masters who until 1770 were clergymen, living in part of the house. Boy's names are carved on a few of the timber panels and scratched into the window glass. Exhibits include Ledbury's railway and canal past, a hands-on timber-framing puzzle and some dressing-up clothes. Also features information on John Masefield and Elizabeth Barrett Browning.





Church Lane, Ledbury, Herefordshire HR8 1DP



Tel: 01531 636147

Leominster


Leominster lies in the heart of the Marches, the beautiful borderlands of England and Wales. The town dates from the 7th century and its first recorded name is Llanilleni, the Welsh name meaning 'church on the streams'.
Leominster's history can be seen throughout the town, retaining its medieval and Tudor characteristics, narrow streets and timber framing. A highlight of Leominster shopping is the abundance and variety of antique shops, ranging from high quality antiques to cheap and cheerful bric-a-brac and regular antique auctions are held at the Fine Art sales rooms. There are many fine restaurants in the area. General market : Friday Farmers' market : Second Saturday in the month 10.00 am to 2.00 pm Early closing : Thursday






Tourist Information Centre, 1 Corn Square, Leominster HR6 8LR
The Tourist Information Centre is signposted from all carparks which are free. It is in the Corn Square, on the corner of Drapers Lane and has level access.
E-mail: tic-leominster@herefordshire.gov.uk

Tel: (01568) 616460
Fax: (01568) 615546


Leominster & District Folk Museum displays artefacts from the local district. Exhibition areas include a cider mill and press, Victorian stable yard, and school room alongside the main gallery. The museum also displays the results of local archaeological excavations and has a large collection of material relating to the Leominster-born Victorian artist, John Scarlett Davis. Opening Times April-October Monday-Friday 11.00 am-4pm, Saturday 11.00 am-1.30pm






Etnam Street, Leominster, Herefordshire, HR6 8AQ
From the tourist office in Corn Square, cross the square to School Lane from where the museum is visible on the other side of Etnam Street.


Tel: 01568 615186

Leominster Treasure Hunt


No prior knowledge of Leominster is required as all clues are solved by observation. Both young and old will be fascinated whilst getting out for a couple of hours seeing the sites and solving the clues. Children will enjoy beating adults to solve the clues! We even supply a map just in case you get lost. The answers are at the back of the book so you can check any unsolved ones before you leave. The hunt starts at the Tourist Information Centre , Corn Square, Leominster, HR6 8LR. From Leominster or just visiting, you will be surprised at how much you walk past without even noticing. We so often walk around blinkered without appreciating the great features which make our towns and cities fabulous. By following our hunt these things will be highlighted rather than hidden away. Our Leominster treasure hunt packs contain all the necessary elements for you need including maps, clues, answer sheet, and tips on how to get things going.





Local stockists of single hunts

Border Books

Foxwoods Bookshop




Lion Gallery


The Lion Gallery can be found in the historic town of Leominster, and since opening in 1995 has showcased the contemporary crafts and fine artworks of artists from Herefordshire and the Welsh Borders. A fascinating collection of jewellery, ceramics, glass, textiles, original prints, photographs and paintings are joined by a programme of frequently changing special exhibitions.




Broad Street,
Leominster,
Herefordshire,
HR6 8BT


Tel: 01568 611898

Longtown Castle (ruin)


Longtown Castle stands on the Welsh border at the base of the Black Mountains. It is a fairly standard motte-and-bailey earthwork, built by William de Lacy in the 1180's on the site of a square enclosure that may have been a Roman fort. In the early 13th century another Walter de lacy, Sheriff of Herefordshire, rebuilt the defences in stone. He built a curtain wall around the bailey, which he divided into two halves with a cross-wall, and he added a circular keep on the motte. The best preserved part of the curtain walls is the cross-wall in which there are the remains of a gateway flanked by two half-round turrets. The circular keep, uncommon in England but relatively popular in Wales, was two-storeys high. It was built on a sloping plinth and was strengthened by three semi-circular buttresses. The buttress that contained the spiral staircase has collapsed leaving a gash in the side of the tower.The castle was abandoned in the 14th century, although it was temporarily refortified in the early 15th century during the Owain Glyndwr rebellion.



Longtown, Hereford, Herefordshire
At the north end of the village of Longtown, 10 miles north of Abergavenny, on minor roads off the A465
LONGTOWN CASTLE CLICK


Mappa Mundi and Chained Library Exhibition


The Mappa Mundi and Chained Library Exhibition in Hereford houses both the incredible medieval map of the world and over 200 medieval manuscripts, including the Hereford Gospels of the 8th Century. Famed as a unique treasure, the Mappa Mundi shows how 13th Century scholars saw the world, both geographically and spiritually, with Jerusalem as the centre. The full stories are told through original artefacts, models and interactive computer technology. There is a café and shop also on site.





5 College Cloisters, Cathedral Close,

Hereford HR1 2NG

Signposted, in the city centre at the end of Broad Street, next to the Cathedral.

email:visits@herefordcathedral.org MAPPA MUNDI CLICK




Tel: 01432 374202




Market House Heritage Centre

The story of Ross and the Wye Valley displayed in the famous sandstone Market House of 1650. Frequently changing community exhibitions and hands-on displays. Audio explanation of the development of the area available in English, German and French.Open April to October, Monday-Saturday 10:30 to 5.00 pm, Sunday and Bank Holiday Mondays 10:30 to 4.30 pm. November to March, Tuesday to Sunday 10:30am to 4.00 pm.
Access: Accessible for disabled visitors with disabled toilet facilities.Admission: Free. Donations welcome.





Market House Heritage Centre

Market Place, Ross-on-Wye, HR9 5BZ

MARKET HOUSE CLICK
Click on Leisure & Culture



01432 260675

Monkland Cheese Diary


In the Herefordshire countryside lies the Monkland Cheese Dairy where they produce by hand their own speciality – Little Herefordshire Cheese – from an original recipe. Watch the cheese being made, sample it and other British cheeses, savour the smells and atmosphere and enjoy light refreshments in their café. Connected to the Monkland Dairy are the Mousetrap Cheese shops in Ludlow, Hereford and Leominster where Little Hereford can also be bought along with other versions including oak smoked and sage varieties.



The Pleck, Monkland, Leominster, Hereford HR6 9DB


Tel: 01568 720307 - Fax: 01568720134



Mortimers Cross Water Mill and Battle Centre


A rare one-man-operated 18th-century water mill in part working order. Nearby there are attractive gardens and woodland walks, a stone weir and the significant Aymestrey Limestone Quarry. Special day and evening guided tours for groups are available by arrangement with the owner. Please call for details.




Leominster
Herefordshire HR6 9PE
MORTIMERS CROSS CLICK

Tel: 0871 716 1942


Nelsons Column


The city of Hereford has its own Nelson's Column, set on the site of the old castle. Admiral Nelson came to Herefordshire on a number of occasions and was made a Freeman of the City. The column was erected in 1809, several years after the Battle of Trafalgar with money from public subscription. Unfortunately, funds ran out and there wasn't enough money to commission the statue, hence the urn on the top. Canons were added at the base of the column in 2005, marking the battle's bicentenary.




Castle Green, Hereford HR1



Newbridge Farm Park



Farm Park
Little Marcle, Ledbury
Herefordshire HR8 2QG
Email: gardner@newbridge-farm-park.freeserve.co.uk NEWBRIDGE FARM PARK CLICK


Tel: 01531-670780


Newton Coppice


Newton Coppice consists of 15 hectares of semi-natural woodland and was once part of the Royal Forest of Haywood. The ancient forest was regarded as one of the finest hunting grounds in the kingdom and would have supported wild boar, deer and wolves. The woodland also provided timber for various city buildings and it's believed that timber to build Hereford Castle came from here. The Wye Bridge also benefited, as Edward I granted timber to repair the bridge in 1303. There are easy access pathways along the wood's main route.




Hereford HR2



Old Chapel Gallery


Included in the National list of Craft Shops and Galleries.A wide range of contemporary crafts in a Victorian Chapel setting.Work by both established local and nationally known artists and makers alongside innovative work by talented newcomers Exhibitions are held seasonally four times a year.


Pembridge is in a key position on the popular Black & White Villages Trail in the heart of rural North Herefordshire.

Open Daily:Mon - Sat 10am - 5.30pmSundays 11am - 5.30pm





East Street, Pembridge, LEOMINSTER, Herefordshire, HR6 9HB
On the A44 Leominster - Rhayader Road
OLD CHAPEL GALLERY CLICK



01544 388842
Old Sufton



Mordiford Hereford Herefordshire HR1 4EJ


Tel 01432 870268

Orleton


The Parish of Orleton has 420 houses, a population of over 850, a Post Office Stores, farm shop, 2 pubs, the Boot and the Maidenhead, Church, Chapel, Village Hall and an excellent primary school and Doctors surgery.

With its mix and comparative affluence the community has retained its clubs, societies, amenities and vibrance.




ORLETON CLICK



Parkfields Gallery


Parkfields Gallery, Ross-on-Wye shows a diverse and extensive range of high quality art & contemporary craft, ranging from paintings and prints to ceramics, glassware, sculpture, furniture, fashion textiles and jewellery. Art buyers' credit scheme.
Open Monday to Saturday 9.30 am to 5.00 pm



4 High Street, Ross-on-Wye, HR9 5HL
From the Market House in Ross, walk up the High Street for about 200 yards. Parkfields is opposite Lloyds TSB Bank
PARKFIELDS GALLERY CLICK



01989 565266

The Preaching Cross was built in the 14th Century and underwent extensive restoration work in the 19th Century. It is the only remaining example in the country of a preaching cross that was erected by the Friars in the cemetery. Sir John Daniel, who was beheaded for meddling in the baronial wars during the reign of Edward III, gave land to the Black Friars Monastery order and the cross was erected along with the original structure. The architecture is early decorated Gothic.




Widemarsh Street, Hereford HR4 9EZ



Queenswood Arboretum and Country Park


Queenswood consists of 103 acres of semi natural woodland and is listed as a Sight of Special Scientific Interest. The arboretum has a 67-acre tree collection, which includes more than 500 rare and exotic trees as well as a profusion of bluebells in spring and orchids in summer. There are way-marked trails around the woods and easy-access pathways. From the viewpoint both the Black Mountains and the Malvern Hills can be seen. There is a children's play area, picnic sites and a licensed café.





Dinmore Hill, Leominster, Herefordshire HR6 0PY

4 miles from Leominster station
email:ptomkins@herefordshire.gov.uk

Tourist Information Centre, Queenswood Country Park , Dinmore Hill, Nr. Leominster , Herefordshire HR6 8LR Tel: (01568) 797842
email: queenswoodtic@herefordshire.gov.uk




Tel:01568 798320 - Fax: 01568 798329



Ross-on-Wye


High on a sandstone cliff overlooking a large loop in the River Wye is the historic market town of Ross-on-Wye. Built of red sandstone in the 13th century, St. Mary's Church dominates the view and is well worth a visit. In the centre of the town, twice weekly markets are held under the sixteenth century Market House in which is found the Heritage Centre. The River Wye is very much part of the town, attracting many canoeists, rafters and rowers. Less strenuous pursuits include fishing, walking and simply enjoying the tranquility of the river bank. A full list of the events happening on the river, including the 100-mile Raft Race and Ross Regatta, can be obtained from this information centre.General market : Thursday and Saturday Livestock market : Friday Farmers' market : First Friday in the month 10.00 am to 2.00 pm Early closing : Wednesday





Tourist Information Centre, Swan House, Edde Cross Street , Ross-on-Wye , HR9 7BZ

E-mail: tic-ross@herefordshire.gov.uk

Tel: (01989) 562768 Fax: (01989) 565057






Local stockists of single hunts

W H Smith





Parts of the chapel and hall are 13th Century, the site once occupied by a house of the Knights of St John of Jerusalem. Sir Thomas Coningsby of Hampton Court, Hereford, founded the almshouse in 1614 as a refuge for soldiers and mariners. The old dining hall serves as a medieval museum and the Chapel is still used as a place of worship. Nell Gwynne is credited with having persuaded Charles II to found the Chelsea Hospital after the fashion of Coningsby Hospital. The museum is open by pre-booked request.




Coningsby Hospital, Widemarsh Street, Hereford, Herefordshire, HR4 9HN
ST.JOHN MUSEUM CLICK

Tel: 01432 358134

St Michaels and All Angels Church


St Michaels and All Angels, Ledbury, was described by Pevsner as the premier parish church in Herefordshire. There are rounded-arch Norman arcades and redundant round clerestory windows along the long nave. The ornate 17th Century font was found buried underneath the Victorian one now in use. Many beautifully worked memorials include a 14th Century effigy of a lady and that of a child who died in 1851. To the side of the church is a detached tower, built in the 13th Century; the embattled belfry and spire were added in 1723.




Church Lane, Ledbury, Herefordshire HR8 1DP



Sheppards Stores Limited



Upperhill, Leominster,
Herefordshire
HR6 0JZ
Email: info@sheppards.co.uk
SHEPPARDS STORES CLICK

Tel: 01568 720262
Fax: 01568 720406




Hereford's Shire Hall has the look of a Greek temple about it; not surprising when you consider that its design was based on the Temple of Theseus, in Athens. It was built between 1815 and 1818 at a cost of £52,000 and covers an acre of land. The builder was Sir Robert Smirke, a leading architect of the Greek revival, who fashioned the huge Doric columns on the building's façade from sandstone. The Shire Hall is a popular venue for concerts and a variety of fairs.



St Peter's Square, Hereford HR1 2HY




The Small Breeds Farm Park and Owl Centre is a magical place to experience animals, birds and owls. The main display field has trees and shrubs framed by mature oaks and is home to Kune Kune Pigs, six breeds of goats, Dexter Cattle, Soay Sheep and Alpacas. Visitors have the opportunity to hand feed many of the animals. The Owl Garden is an intimate and tranquil place for visitors to observe all the British Owls as well as examples from around the world. It is often possible to observe young owls being hand reared in the early part of each season. The beautiful Landscaped Waterfowl Enclosure is home to Ducks, Geese and Swans from around the world. Chicks and ducklings are being hatched almost daily.





Kington, Herefordshire. HR5 3HF.

SMALL BREEDS & OWL CENTRE CLICK

Tel.: 01544 231109

Sufton Court


small Palladian mansion designed by James Wyatt. Park and grounds by Humphrey Repton whose 'Red Book' along with antique china and watercolours are on display.
15th - 28th May & 14th - 27th August: 2 - 5 pm. Guided tours: 2, 3 & 4 pm.




Mordiford
Hereford, HR1 4LU

Tel: 01432 870268/850328
Fax: 01432 850381

Symonds Yat


The beautiful villages of Symonds Yat East and West, Ross-on-Wye, are two of the most well known in the Wye Valley. Approximately six miles from the town of Ross-on-Wye, the villages are a hive of activity and a popular spot for taking forest walks, canoeing, taking a cruise along the River Wye or enjoying a cream tea. There is a traditional rope ferry, which is moored at the Saracen's Head Inn and crosses the river regularly, taking passengers between the two villages. As well as being a pleasurable experience, this short crossing saves a five mile journey by road.




From Ross-on-Wye at the western end of the M50, take the A40 towards Monmouth and turn onto the B4164 for Symonds Yat West after about 6 miles. River Wye is on your left. A lane from the B4229 serves the other bank.
SYMONDS YAT EAST CLICK



Teddy Bears of Bromyard


A visit to the Victorian shop, which is home to Teddy Bears of Bromyard, is like a trip down memory lane. The shop is brimming with teddy bears, dolls, and gifts for the collector and there is a teddy and doll 'hospital'. The museum is downstairs and houses many nostalgic exhibits, including Disney toys, pedal cars, prams and Thunderbirds, Captain Scarlet and Stingray puppet displays. There are some rarities and a few surprises, such as a massive Steiff Bear and a real Dalek.





12 The Square, Bromyard, Herefordshire HR7 4BP - England, UK




Tel: 01885 488329 - Fax: 01885 488329




The Old House is a Jacobean black and white building. Built in 1621, it once formed part of Butcher's Row before opening as a museum in 1929. The house has a wealth of period English oak furniture with a kitchen, dining hall and parlour on the ground floor and bedrooms on the upper. Among the exhibits are baby walkers and cradles, a master bed and wall paintings. The museum has a hands-on activity area and admission is free.





High Town, Hereford HR1 2AA -

At the post office end of High Town in the centre of Hereford

herefordmuseums@herefordshire.gov.uk OLD HOUSE CLICK




Tel: 01432 260694 - Fax: 01432 342492



The Weir (National Trust)


A tranquil garden of 4 hectares (10 acres) on a steep slope above a bend in the River Wye, The Weir is most spectacular in spring with drifts of snowdrops, daffodils and narcissi. In summer the sheltered setting provides the perfect habitat for butterflies, bees, dragonflies and damselflies.
The bird population is prolific and varied. The many vantage points provide spectacular views of the Wye valley and the Herefordshire countryside.




Swainshill
nr Hereford Herefordshire HR4 7QF

Tel: 01981
590509

Troughles


Troughles Fine Foods is quite simply the premier supplier of specialist fine foods and ingredients in the West Midlands. To our customers we form an invaluable link in their important daily supply chain, stocking an impressive portfolio of over 3,000 individual lines of fresh, ambient and frozen goods such as Caviar, Saffron and Foie Gras to seafood and charcuterie produce. Delivering daily to the region's finest dining restaurants and leading chefs, we are now able to offer a unique shopping experience to individual discerning clients with prices slightly higher than those of our trade customers but still well below those on the High Street.So whether you are planning that all-important dinner party, catering for a family gathering or simply have a love of seriously fine food, we may be just what you are looking for. Visits to our premises are on a strictly by appointment basis and should you wish to make an appointment, please ring 01568 616121/610299 and speak to either Cheryll, Paul or Hilary.





Unit 5 & 6 Croft Business Park, Southern Avenue, Leominster, Herefordshire, HR6 0QF, UK
E-Mail : troughles@aol.com

Tel: (01568) 610299
Fax :(01568) 612888


The Waterworks Museum - Hereford


is a hundred-year time-capsule of working machinery and social history which tells the story of drinking water supplies. The range of engines and pumps on display is unique and some of the machines are the last examples of their kind working anywhere in the world. The treasure of the collection is the oldest working triple-expansion steam engine in the U K. It stands two-floors high and is quite awesome in operation.The Museum has open days and in-steam days on 18 days during the summer season but also welcomes group visits (by prior arrangement) throughout the year. All children and students free entry. Group prices are governed the size of the group. Easy parking, visitor centre, refreshments, picnic tables, souvenirs, children's trails and disabled access.Guide dogs permitted Opening times:Easter - 2nd October, most Bank Holidays & last Sunday in the month, 2.00 - 5.00 pm Tuesday, 11.00 am to 5.00 pm



Broomy Hill, HEREFORD, Herefordshire, HR4 0JS
Follow the Heritage signs from the Wye Bridge in Hereford (A49).
info@waterworksmuseum.org.uk

WATERWORKS MUSEUM CLICK



01432 344062

Weobley Museum


is situated on the site of the old police station and courtroom. The museum displays artefacts and archives which put Weobley in context through its history. Weobley is full of Black and White timber framed houses and the museum also focuses on the features of timber framing. Regularly changing displays Guide dogs are permitted Disabled status: level 3 Admission: free
Opening times: April-September, Monday, 10.00 am - 1.00 pm & Thursday, 2.00 - 5.00 pm July-September, Wednesday, 2.00 - 5.00 pm Bank Holidays: 11.30 am to 4.30 pm.




Back Lane, Weobley, HR4 8SG





01544 319212

Weston's Cider is one of the UK's most famous cider makers, and has been producing its range of cider and perry at its brewery in Much Marcle for over 125 years. 'The Bounds' is a 400 year old farm house amidst the apple and pear orchards, and here you will find the Weston's Visitors' Centre, where visitors can gain an insight into how Weston's operate, as well as taking in the garden and museum, tea rooms, and meeting the dray horses.




Much Marcle, Ledbury, Herefordshire, HR8 2NQ
E-mail: enquires@westons-cider.co.uk
WESTONS CIDER CLICK

Tel: 01531 660 233 Fax: 01531 660 619

Whitbourne


Whitbourne is in north-east Herefordshire, right on the border between it and Worcestershire. It is set in magnificent countryside, with views towards the Malvern hills to the East and the Welsh mountains to the West. There are walks in plenty - Bringsty Common, much of which is within the parish boundary, offers an almost unlimited variety of walks, habitats and wildlife, with the nearby Lower Brockhampton (National Trust) if you prefer woodland and pasture. We also have the River Teme, and our own two brooks, the Whitbourne and Sapey Brooks offer peace, solitude and interest. Although Whitbourne is in the county of Herefordshire, it is in many ways closer to Worcester than it is to Hereford. It is on the County Boundary. More teenagers attend college in Worcester than in Hereford. The W.I. is affiliated to Worcestershire. The postcode is WR6. But our roots are strongly Hereford. When you cross the River Teme you are in a different world - the world of Hereford cattle, cider apples and people who smile and trust you to pay later




WHITBOURNE CLICK


Wigmore Castle (ruin)


There has been a castle at Wigmore since 1069, and its earthworks date largely from the 12th century although the surviving ruins date from the 13th and 14th centuries and represent the fortress of the Mortimer dynasty from which they controlled large parts of central Wales. Passing to Richard, Duke of York, and ultimately to Edward IV, it became a royal castle. Ludlow offered better accommodation and Wigmore was rarely used, being partly ruinous by the 16th century. Sold by Elizabeth I in 1601 to the Harleys of nearby Brampton Bryan, it was technically held by Sir Robert Harley for Parliament in the Civil War. However, he could not garrison it, and rather than risk its being seized for the crown, it was slighted before it saw any action. As a consequence, it was not remodelled in the 16th century and its defences were not modified in the 17th century, leaving the medieval castle remarkably undisturbed.




Located 8 miles W of Ludlow on A4110. Accessible via footpath3⁄4 mile from the village on Mortimer Way
WIGMORE CASTLE CLICK




Wye Bridge


The Wye Bridge in Hereford, built in 1490, replaced an earlier structure of around 1125. For 200 years it was the only bridge that crossed the River Wye into Hereford. In 1645, when the city was under siege, local people destroyed one of the arches in an effort to keep out the invading Scots; it was later rebuilt but in a different style from the rest. The bridge has five piers and six spans which vary in width from 28-31 feet. Originally there was a gatehouse, demolished in 1782.



Bridge Street, Hereford HR4




Wye Valley Butterfly Zoo


Walk with some of the world's most beautiful and delicate creatures as they fly around you. Watch as they emerge from their chrysalides, court, lay eggs and sup nectar from the many spectacular tropical plants.It's a safari, where you explore and hunt to find answers which baffled people for centuries. Why don't butterflies grow? How long do they live? Where do they lay eggs? How do you find caterpillars? What do they eat? What eats them? How do they survive? Find out about their incredible lives and learn how to attract native butterflies to your own garden. Opening Times: Summer - 10.00 am to 5.00 pm daily
Winter - 10.00 am to 4.00 pm daily (times may vary)Dogs not permitted Disabled status: Level 4




ubilee Park, Symonds Yat West,
Ross-on-Wye HR9 6DA
Take the A40 Trunk Road between Ross-On-Wye and Monmouth
Turn off the A40 at Whitchurch and head south on the B4164 towards Symonds Yat West. At the roundabout take the Symonds Yat West exit. Follow the B4164 for 100 metres to find The Amazing Hedge Puzzle on your left, opposite the Old Court Hotel.
WYE VALLEY BUTTERFLY CLICK

Tel: 01600 890360

THE GARDENS OF HEREFORDSHIRE

Abbey Dore Garden


Abbey Dore Court Garden is located at the Southern end of the beautiful Golden Valley, just 15 miles from Hay-on-Wye, 12 miles from Hereford and 15 miles North of Abergavenny. Just in view of the famous 1147 Cistercian Abbey is this lovely six acre garden made up of a number of very different parts. The walled garden has nine individual borders, divided by brick paths. Only bulbs mark where the orchard once was. This area now has a central path, with wirework arches leading to a sculpture with water. Over the river a small arboretum of young and unusual trees leads to a seat under two large sequoias. There are other seats throughout the garden where visitors are encouraged to sit and enjoy the peace of the garden. Alongside the garden is a small nursery specialising in herbaceous perennials. Home made food is also available from The Stables which is set in the old cobbled courtyard besides the garden.Opening times - April to September. Daily. Open 11am to 5pm.


Abbey Dore Court
Hereford Herefordshire HR2 0AD
Abbey Dore Court garden is 3 miles west of the A465 between Hereford and Abergavenny.

APPLE DORE GARDEN CLICK

Tel: 01981 240419


Arrow Cottage Gardens


Arrow Cottage Garden is a delightful array of 24 separate 'rooms', each with its own character - formal or overflowing with exuberant and imaginative planting. It is a garden for all seasons - early spring brings the snowdrops and, a little later, bluebells along the Woodland Walk. In spring and early summer the peonies and old roses combine with complementary plantings of geraniums and other hardy perennials. As summer fades into autumn the vivid colours in the hot border take over. Throughout the year the gentle sound of flowing water from the fountain, rill and stream permeates the garden.


Arrow Cottage Ledgemoor
Nr Weobley Herefordshire HR4 8RN
From Weobley turn left at the top of the main street and then follow the road round to the right signposted Wormsley and The Pyons. After 1m, turn L signed Ledgemoor. 2nd R (no through rd). 1st house on L. Following signs to the Marshpools Inn will take you past the garden.


email info@arrowcottagegarden.co.uk


ARROW COTTAGE GARDEN CLICK
Tel 01544 318468

THE BANNUT


'The Garden at The Bannut', is set in the beautiful Herefordshire countryside,Manicured hedges divide the garden into formal and informal garden rooms, each with its own character and interest. Lawns, shrubs, trees, herbaceous plants, colour themed gardens, spring and summer flowering heather gardens and an unusual knot garden, provide visitors with plenty to see throughout the whole season. Rhododendrons, azaleas, pieris and other shade-loving plants thrive in the Old Goat Paddock – and the Far Garden, with its many magnolias and other interesting trees and shrubs, is also home to thousands of cowslips in the late spring. Open 14 April to 1 October Wednesdays, Saturdays, Sundays & Bank Holidays 12.30 to 5 pm.


Bringsty,
Herefordshire
WR6 5TA
The garden is 2½ miles east of Bromyard on the A44 Worcester road (½ mile east of the entrance to National Trust, Brockhampton).

THE BAMMUT CLICK
Tel/Fax 01885 482206


Berrington Hall Garden





Beautifully sited above a wide valley with sweeping views to the Brecon Beacons, this elegant Henry Holland house was built in the late 18th century and is set in parkland designed by 'Capability' Brown. The rather austere external appearance belies a surprisingly delicate interior, with beautifully decorated ceilings and a spectacular staircase hall. There are good collections of furniture and paintings, as well as a nursery, Victorian laundry and Georgian dairy. One room has a display of costumes from the collection of Charles Paget Wade. The attractive walled garden contains an historic collection of local apple trees.Not all of the costume collection is displayed, but can be viewed by appointment. Please write to the property or tel. Costume Curator.


nr Leominster, Herefordshire, HR6 0DW
Berrington Hall garden is 4 miles north of Leominster, on west of A49.
map
E-mail: berrington@nationaltrust.org.uk
NATIONAL TRUST CLICK
Tel: 01568 615721 Fax: 01568 613263

Broadfield Gardens and Vineyard


"Domesday manor house with surrounding 4 acres of old English gardens. A David Austin rose garden with 37 varieties, herbaceous borders, yew hedges, courtyards and old walled kitchen garden. Fourteen acres of vineyards. Wine-tasting. David Austin roses and plants for sale. Café/gift shop open daily. Sunday roast lunch. Catering for conferences, weddings and parties. Wine-tasting guided tours by arrangement." Open 10.00am to 4.30 pm-ish all year except Christmas/New Year






Broadfield Court Estate,
Bowley Lane,
Bodenham,
HEREFORD,
HR1 3LG

email:info@broadfieldcourt.co.uk


01568 797483
Brobury House Gardens


A Victorian house (1880) and garden with fine views of the Wye Valley. There is a terrace garden and a woodland garden. The garden has been fully restored since 1972. The eight acres of Brobury House Gardens are set against a sculptural backdrop of mature trees on an exquisitely beautiful section of the river Wye and paths lead through formal and natural planting to the watermeadow beside the historic Bredwardine Bridge. The past seven years has seen a programme of re-design and development with many water features, a superb pergola (the young wisteria are growing fast)and a formal terrace to complement the garden conservatory. A small artoretum is being planted at the moment.
History The garden was first established when the house was built in 1881. The trees and terraces gave the structure to the gardens that still exists. Grand greenhouses were built and half of these have been restored. Proir to 1881 the site was used as the vegetable garden for the rectory where Francis Kilvert lived and died. His mulberry tree still graces the main terrace lawn. Plants of Note: Wisteria, cornus kousa, stand of paper birches. Magnificent oak and victorian cedars and pines. Opening times - All year. Daily. Open 10am to 5pm or dusk if earlier.




Brobury House,
Brobury,
by Bredwardine,
Hereford,
Herefordshire,
HR3 6BS
map
Brobury House Gardens are 11 miles west of Hereford and 1 mile south of the A438.

BROBURY HOUSE GARDEN CLICK

Tel : 01981 500229


Bryan's Ground Garden




This superb garden has been developed since 1993 by David Wheeler and Simon Dorrell who are also well known for their publication ' Hortus'. There are three acres of intimate garden rooms surrounding an 'Arts ands Crafts' house that have been growing since 1913. Furnished with follies and fragrant flowers, towers and topiary, pools and a potager, and paths to five acres of specimen trees on the banks of a river, on the border with Wales. This garden is an essential visit. "This is a garden to savour, and it is likely to get even better. Lovely architectural features . . . backed up by strong, colourful planting." Ursula Buchan in The Independent, July 2003. The gardens at Bryan's Ground will be open in 2010 on Saturdays, Sundays and Mondays, 3 April to 12 July, 2-5 p.m. Group visits by appointment.

Stapleton (Nr Presteigne)
Herefordshire
LD8 2LP
12m NW of Leominster. Between Kinsham & Stapleton. At Mortimers Cross take B4362 signed Presteigne. At Combe, follow signs
map

BRYANS GROUND GARDENS CLICK
Tel: 01544 260001

Croft Castle Garden




A fourteenth century castle with aspects of the garden dating from several periods. There are old trees, an avenue of sweet chestnuts, and a walled garden. Two avenues were planted in the twentieth century. Opening times - Early March to mid December. See National Trust website for days. Open 11am to 5pm. Park open all year daily from dawn to dusk.


Leominster,
Herefordshire,
HR6 9PW
Croft Castle garden is 5 miles north west of Ludlow, off B4362.
E-mail: croft@smtp.ntrust.org.uk
NATIONAL TRUST CLICK
Tel: 01568 780246

Darkley Gardens


Four-acres of formal gardens and water meadows. Features a walled garden rose pergola, 150 varieties of clematis some forming the clematis walk. Wildlife and formal ponds, herbaceous borders, potager and stunning views to Black Mountains.

Darkley, Norton Canon
Hereford, Herefordshire HR4 7BT
DARKLEY GARDENS CLICK
email: darkleyg@freeuk.com
Tel: 01544 318121
Fax: 01544 318121

Downton Castle


Not open to the public. Richard Payne Knight's house and garden survive in good condition. Repton wrote that 'When I compare the picturesque scenery of Downton Vale with the meagre efforts of art which are attributed to the school of Brown, I cannot wonder at the enthusiastic abhorrence which the author of "The Landscape" expresses for modern gardening'. See comments by Humphry Repton.


- nr Ludlow,
Herefordshire,
, SY8




Eastnor Castle Garden




A nineteenth century ornamental castle with an arboretum and terraces descending to a 21 acre lake. Opening times - Early April to early October: open Sundays. Also July and August: open daily except Saturday. Open 11am to 4:30pm.


Eastnor,
Ledbury,
Herefordshire,
HR8 1RL
Eastnor Castle garden is 2 miles south east of Ledbury on the A438.

E-mail: enquiries@eastnorcastle.com
EASTNOR CASTLE CLICK
Tel: 01531 633160 Fax: 01531 631776

Foxley


Not open to the public. This was the estate of the most popular author on the subject of picturesque beauty: Sir Uvedale Price. Sadly, the house is ruined and the valley has been planted with poplars and conifers. Humphry Repton wrote that 'Foxley is less romantic than Downton, and therefore Mr Price is less extravagant in his ideas and more willing to allow some little sacrifice of picturesque beauty to neatness, near the house'. The mansion at Foxley was built by Baron Robert Price, who became a Justice of the Court of Common Pleas in 1726. A grandson, Sir Uvedale Price, became famous for his work on the picturesque treatment of parks and gardens. His son, Sir Robert Price, fell into debt and sold the state to John Davenport in 1856 and the house was largely re-built. During the Second World War the house and the valley were used as a military hospital by the Americans. The house fell to ruin and was demolished in 1948. Much of the land was planted with conifers and poplars, as a cash crop, but the Ha Ha on the perimeter of the garden can still be seen and it is likely that the picturesque view from this point is not dissimilar from that enjoyed by Sir Uvedale Price.


nr Hereford,
Herefordshire
Foxley is 8 miles north west of Hereford, north of the A480.



Hampton Court


Hampton Court is a 15th century castle with 12 acres of gardens that have been transformed over the last 10 years by Simon Dorrell and David Wheeler. There is a conservatory designed by Joseph Paxton, Dutch Garden, Yew maze, Wisteria arch and ornamental Kitchen Garden.
Hampton Court Gardens are magnificent new gardens set in the grounds of a late medieval castle and surrounded by a thousand acres of parkland. Rescued from neglect in 1994, the gardens have been revived and transformed. Estate masons and carpenters have meticulously restored many original structures, and inspirational new features have been added. Today, water canals, island pavilions, avenues and borders complement the established planting of the earlier eras. The Gardens are a peaceful haven but also a place of exploration with a maze, Gothic Tower and secret tunnel to a waterfall. The Ornamental Kitchen Garden is both beautiful and productive and visitors can sample its delicious organic produce in the Orangery Restaurant, or enjoy a picnic on the lawn. Founded by King Henry IV in the early 15th century as a reward for a knights bravery at Agincourt, the castle and gardens have been remodeled several times during their long history.
Plants of Note: Ornamental working Kitchen Garden. 150 yr old Wisteria Arch Maze with hidden tunnel, tower and sunken garden. Opening times - Late March to Late October. Daily except Monday and Friday. Open 11am to 5pm.




Nr. Hope under Dinmore,
Leominster,
Herefordshire,
HR6 0PN
On the A417 near to its junction with the A49.
E-mail: office@hamptoncourt.org.uk
HAMPTON COURT GARDENS CLICK
Tel: 01568 797777

Hergest Croft Gardens


Hergest Croft is unusual in having been gardened continuously by three generations of the same family over the past one hundred and thirteen years. Four distinct gardens extend for over 28 ha with more that 5000 rare trees and shrubs extending from spring blossom to brilliant autumn colour. The Kitchen Garden grows unusual vegetables, also contains with Spring borders and double herbaceous borders, and old fashioned roses. Brilliantly coloured rhododendrons and azaleas up to 30 feet grow in the Azalea Garden and Park Wood. The Gardens has over 60 champion trees in one of the finest collections in the British Isles . Hergest Croft Gardens are sure to delight everyone and well worth a visit March: Saturday & Sunday 12 noon – 5.30pm Then Daily from 1April - 31 October 12 noon – 5.30pm.
Disabled Access, tea rooms, plant sales, gift shop.


Kington,
Herefordshire,
HR5 3EG

E-mail: gardens@hergest.co.uk
HERGEST CROFT GARDENS CLICK
Tel: 01544 230160 Fax: 01544 232031


How Caple Court Gardens




How Caple Court Gardens 11-acres of Edwardian gardens set high above the River Wye with views towards the Forest of Dean and the Welsh Mountains. Formal terraces with yew hedges, pools, statues and a traditional rose garden contrast with less formal planting of mature trees and shrubs. The Medieval Church contains beautiful stained glass windows, a Norman font and a sixteenth century diptych. Tearoom & discount shop. Opening times - Mid March to mid October. Daily. Open 10am to 5pm.

How Caple,
Hereford,
Herefordshire,
HR1 4SX
How Caple Court Gardens are 10 miles south east of Hereford and 1 mile west of the B4224.
E-mail: how.caple@clara.co.uk
HOW CAPLE GARDENS CLICK

Tel: 01989 740 626 Fax: 01989 740611

Ivy Croft Garden


The garden was started in 1997. The cottage is surrounded by formal beds filled with a wide range of plants. Paths lead away from the cottage into less formal areas, set in open grassland. Plantings of willows, grasses, ferns and snowdrops surround the ecological water treatment system and seasonal pond. Mixed borders lead to a young perry pear orchard, a vegetable garden surrounded by trained fruit trees and an embrionic 'natural wood'. Pleached limes partially surround the car park and screen an area of alpines.


Ivy Croft,
Ivington Green,
Leominster,
HR6 0JN
3m SW of Leominster. From Leominster take Ryelands Rd to Ivington. Turn R at church, garden ¾m on R. From A4110 signed Ivington, garden 1¾m on L
map
Email: roger&sue@ivycroft.freeserve.co.uk
IVY CROFT CLICK
Tel: 01568 720344

Kenchester Water Gardens


The gardens and the nursery at Kenchester are equally important for anyone interested in water-plants. The range of plants grown and offered for sale is excellent, and includes nearly 210 cultivars of {Nymphaea}, of which they have a National Collection. The gardens have pools and ponds over a large area - well worth a longish visit. This is a dynamic nursery which is getting bigger and better all the time. 9 am - 6 pm (5.30 pm from October to March); daily; all year. 10.30 am - 4.30 pm on Sundays. Closed Christmas Day. Admission Free


Church Road,
Lyde
Hereford,
Herefordshire
HR1 3AB

KENCHESTER WATER GARDEN CLICK
Tel: 01432 270981
Fax: 01432 342243

KINGSTONE COTTAGE PLANTS


The main feature of this garden is its National Collection of old {Dianthus} cultivars, some 140 cultivars which flower in early summer. This is the place to see such rarities as {D.} 'Fenbow Nutmeg Clove' and {D.} 'Cranborne Seedling'. Mr & Mrs Hughes also sell plants which they have propagated from their collection. There is much more to see as well as the pinks, including a sunken terrace garden, a large pond and a grotto. 10 am - 5 pm; Sunday - Friday; 1 May to 8 July. And by appointment. Adults £2 for National Gardens Scheme.


Kingstone Cottage Plants,
Weston under Penyard,
Ross-on-Wye,
Herefordshire,
HR9 7PH



Queenswood Arboretum and Country Park


Queenswood consists of 103 acres of semi natural woodland and is listed as a Sight of Special Scientific Interest. The arboretum has a 67-acre tree collection, which includes more than 500 rare and exotic trees as well as a profusion of bluebells in spring and orchids in summer. There are way-marked trails around the woods and easy-access pathways. From the viewpoint both the Black Mountains and the Malvern Hills can be seen. There is a children's play area, picnic sites and a licensed café.


Dinmore Hill, Leominster, Herefordshire HR6 0PY

4 miles from Leominster station
email:ptomkins@herefordshire.gov.uk



Tourist Information Centre, Queenswood Country Park , Dinmore Hill, Nr. Leominster , Herefordshire HR6 8LR Tel: (01568) 797842


email: queenswoodtic@herefordshire.gov.uk
Tel:01568 798320 - Fax: 01568 798329

Shipley Gardens


Shipley Gardens surround a 17th Century Wye Valley homestead standing upon the site of previous dwellings that since Roman times have administered the adjacent ford and former ferry .The garden was made by Bob Macadie after 1970 with plantings of shrubs, herbaceous perennials and wildflower mixes. Garden Rooms are moulded into the base of the escarpment next to the flood plain of the valley floor. The owner-designer sees his garden as an example of "Robinsonian Twentyfirst Century". William Robinson wrote a book on The Wild Garden which continues to influence an ecological approach to garden design. Opening times - End March to October. Daily. Open 10am to 6pm.


Holme Lacy,
Herefordshire,
HR2 6LS
On the B4399, 5 miles south east of Hereford.
E-mail: bobmacadie@shipleygardens.plus.com
SHIPLEY GARDENS CLICK
Tel: 01432 870356


Staunton Park Gardens


The gardens at Staunton Park date back to the 1850s when they formed part of the "pleasure grounds" of the then large estate.The present 10-acre garden contains many mature specimen trees, a rose garden, kitchen garden and a Victorian rock garden, as well as extensive mixed borders. A woodland path leads to a lake surrounded by rhododendrons and continues round the lake, past the 18th century dove-cot and back to the house offering views to the undulating landscape of the Welsh Marches - an ideal garden in which to spend a restful afternoon. This garden is part of the NGS scheme. Staunton Park Gardens, Herefordshire. 2010 - Garden is open as a part of the NGS scheme, Open every Thursday from mid May until mid September 11-5, or by appointment (Minimum 8 Visitors). Partial disabled access - ring for details. Home-made self-service Teas available. Small selection of plants from the garden for sale.

Staunton Park,
Staunton-on-Arrow,
Leominster,
Herefordshire,
HR6 9LE
Staunton Park is located between Pembridge and Titley/Presteigne.
map

STAUNTON PARK GARDENS CLICK



Tel 01544 388556


Stocton Bury Gardens




Stockton Bury Gardens -Superb sheltered 4-acre garden with a very long growing season giving colour and interest all year. Extensive collection of plants, many rare and unusual set amongst medieval buildings; a real kitchen garden, pigeon house, tithe barn, grotto, cider press, pools, ruined chapel and rill, all surrounded by unspoilt countryside.open Wed - Sun and Bank Holidays (1st April - beginning of October) 12.00 noon - 5.00pm. With regret unsuitable for children, 80% accessible for wheelchairs, no dogs. Restaurant.


Stockton Bury Gardens,
Kimbolton
, Herefordshire
HR6 0HB

STOCTON BURY GARDENS CLICK
Tel:01568 613432

The Weir Garden


A riverside garden with an impressive display of spring bulbs, wildflowers throughout the summer and vivid autumn colour. The wildflowers are managed to create a varied habitat for a wide range of wildlife. The River Wye gives the garden a sense of movement. Opening times - Mid January to end October. May to October and February: Wednesday to Sunday and Bank Holiday Mondays. March and April: Daily. Weekends only in January. Open 11am to 5pm (4pm in January and February).


Swainshill, Near Hereford,
Herefordshire, HR4 7QF
The Weir Garden is 5 miles west of Hereford on the south side of the A438.
THE WEIR GARDEN CLICK

Tel 01981 590509
Westonbury Mill Water Gardens


Featured on BBC Gardeners World in September 2003 the 2 acre gardens at Westonbury Mill are laid out around a tangle of streams and ponds behind the Old Corn Mill. Planting includes a huge variety of moisture loving and bog plants with splendid primulas, irises, rushes and grasses. Numerous bridges connect the different areas of the garden and you can walk through a forest of giant gunnera. There are unusual features including a castellated stone tower with gargoyles which spout water raised by an old iron water wheel. Adjacent to the main garden a wild flower garden is being developed with walks besides the stream and mill leat. Westonbury Mill is in a wonderfully peaceful area of the Welsh Marshes close to the historic half timbered village of Pembridge.. Opening times - April to September. Daily. Open 11am to 5pm.


Pembridge,
Herefordshire,
HR6 9HZ

8m W of Leominster. On A44 1½m W of village of Pembridge, L into signed drive

map
WESTONBURY MILL
WATER GARDEN CLICK

Tel /Fax 01544 388650

| | |
| --- | --- |
| | |
Vegetarian Herefordshire

Vegetarian Accommodation

Award-winning 17th-century country house in a tiny tranquil valley set in an acre of garden and 14 acres of private nature reserve. Comprising three suites, each with its own sitting room and bath or shower room, peace, comfort and privacy are assured. A renowned cuisine, committed to using home-grown, local organic produce and Fairtrade ingredients for our inventive menu. We take pride in the quality and variety of the dishes we bring to your table.

Good Housekeeping: top 20 B&Bs in the

UK

; Les Routières: Best B&B in

Central England

; Johansens: Best value for money; Hereford Nature Trust: Gold Award and Green Business Award.



Kimbolton,
nr Leominster

HR6 0ER




e-mail: leslie.wiles@care4free.net

website:

www.smoothhound.co.uk/
hotels/lowerbache.html

tel 01568 750304

Cottage Farm, tucked away under Merbach Hill, offers single, twin, family/double room accommodation on the ground floor. We serve vegetarian and traditional breakfasts in our upstairs kitchen or in the downstairs hall. Suitable for visitors with minor disabilities.

PH INS CatB DA Ve NS CN Acc 4+2 children

Middlewood,
nr Dorstone HR3 5SX


e-mail: cottagefarm@fsmail.net



tel and fax 01497 831496

Vegetarian Cafés, restaurants, pubs

The Pandy Inn,

Dorstone, nr Hay-on-Wye HR3 6AN.





Café @ All Saints,

All Saints Church,

High Street, Hereford HR4 9AA

.

tel 01432 370415

Nutters,

Capuchin Yard,

Church Street, Hereford HR1 2LR

.

tel 01432 277447

Nature's Choice,




We provide a wide selection of vegetarian, vegan and gluten-free dishes using organic free-range and local produce



Raglan House, 17 Broad Street, Ross-on-Wye HR9 7EA
tel 01989 763454
| | |
| --- | --- |
| | |
The full Directory is available from them

.

This section is included in memory of the late Alec Davey of R.Bromley & Co. Ltd- the wine merchants, to commemorate his 25 years entertaining all at the major events (1962-1987)

.

Read about him CLICK HERE



| | |
| --- | --- |
| | |
HEREFORDSHIRE GOLF CLUBS





Buy a National County Card Here
Benefits for Golfers





* Play over 1,000 courses at the members' guest rate or similar.




* Get discounts at some of the top clubs - discounts that are often not available via any other scheme.




* Support your Club - when you join, your golf club also receives £5* which can go towards either keeping membership fees lower or club development.




* No more outlay on discount vouchers.




* Full year card member benefits for only £24.95.




* Our portfolio of clubs from all over the world is increasing daily.


* Help golf clubs get more quality visitors and members and entice 'nomad' golfers to become full golf club members.


CLICK ON CARD TO THE LEFT FOR FULL DETAILS & TO BUY



Belmont Lodge,
Belmont, Hereford, HR2 9SA
GREENFREE

Burghill Valley,
Tillington Road, Burghill, Hereford, HR4 7RW
GREENFREE


Grove,
Ford Bridge, Leominster, Herefordshire HR6 0LE

Hereford Municipal,
Holmer Road, Hereford, HR4 9UD

Herefordshire,
Raven's Causeway, Wormsley, Hereford, HR4 8LY
GREENFREE

Kington,
Bradnor Hill, Kington, HR5 3RE

Leominster,
Ford Bridge, Leominster, HR6 0LE

Ross-on-Wye,
Two Park, Gorsley, Ross-on-Wye, HR9 7UT

South Herefordshire,
Twin Lakes, Upton Bishop, Ross-on-Wye, HR9 7UA

Summerhill,
Clifford, Hay-on-Wye,
HR3 5EW
GREENFREE
Bromyard
Tipton Hall Riding School
Address: Cherry Fields, Tedstone Delamere, HR7 4PR
More Information - Click This Link
Hereford
K.C Riding Rescue Centre
Address: Court Farm Credenhill, HR4 7DJ
More Information - Click This Link
Hereford
Mill Farm Riding Stables & Livery
Address: Mill Farm, Mill Lane, Credenhill, HR4 7EJ
More Information - Click This Link
Hereford
Newhouse Farm Riding School
Address: New House Farm, Grafton Lane, HR2 8BL
More Information - Click This Link
Newchurch, Kington
Bryngwyn Riding Centre
Address: The Old Rectory, HR5 3QN
More Information - Click This Link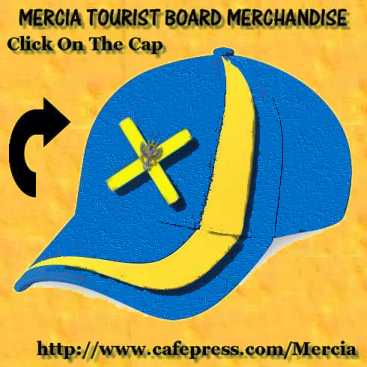 Advertisements
OFFAS YOU CAN'T REFUSE

| | |
| --- | --- |
| | |
A
B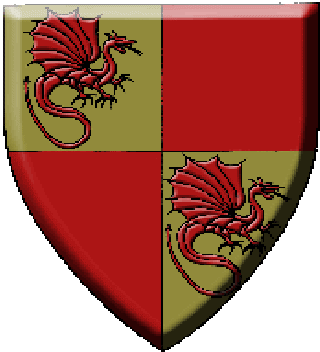 www.merciatouristboard.org.uk

www.ukinformedinvestor.co.uk
www.wessextouristboard.org.uk

A


Details above are overall visitors to all sites


+Today's Visitors


C